By Anne Marie Mackler, Development Director
"The richest person in the world – in fact, all the riches in the world – couldn't provide you with anything like the endless, incredible loot available at your local library." Malcolm Forbes
Sedona AZ (August 2, 2019) – At the second annual International Public Library Fundraising Conference, a question was posed to an impressive panel of library directors from Seattle; Denver; Brooklyn and beyond. "Why fund libraries?" The answers have served as inspiration for Sedona Public Library's giving program, and they have offered perspective to the powerful work that libraries do locally, and what they do nationally as part of an enormous network.
Each of the nearly 100 libraries represented at that conference does some type of fundraising. Libraries have an array of organization models to structure that fundraising. They may have internal Friends groups like Flagstaff City-Coconino County Public Library, or Friends groups that are individual and separate nonprofit organizations like Friends of the Sedona Library.
They may have foundations that fundraise for them or volunteer committees who do this work. No matter the model, and whether the library is municipally administered or an independent 501(c)(3) like we are, behind the books and programs, fundraising happens.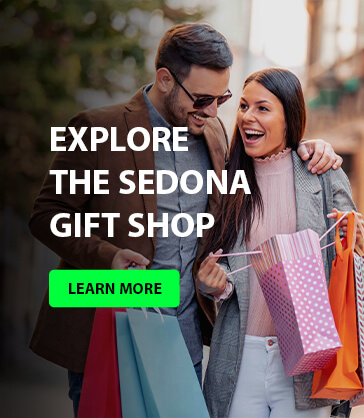 So how a library raises funds is one thing, but why is the more crucial consideration. And the answers provided by the prestigious panel at the library fundraising conference was memorable. Their responses were smart, poignant, and certainly worth sharing. Here's a sample of responses to the question, "Why fund libraries?"
Libraries are the most inclusive and democratic organizations in the nation
Libraries are the last best hope of a safety net for literacy and homeless
Libraries provide cultural preservation, skill building, and special collections
Libraries help individual lives which strengthens our democracy
Libraries transform lives and communities
Libraries provide the bootstraps necessary to pull yourself up
Giving to libraries is not for current problems but for future solutions
Private support takes a library from good to great
A library is simply a venue of opportunities
It was pointed out by this group that non-governmental support is "aspirational." Sedona Public Library is generously supported by the City of Sedona, both Coconino and Yavapai Counties, and the Friends, and we are grateful. It must be noted, however, that it is the aspirational, hopeful, intentional, and dedicated support of individuals that we rely on, not only for sustaining the work that we do and securing our future, but for the resounding, or aspiring if you will, vote of confidence that we need from the community.
If you are a tourist and reading this, by all means, come by Sedona Public Library and learn all that we offer for folks visiting our beautiful city. If you are a new resident, welcome! There is no better way to get to know your new home than at the Library. Everyone is encouraged to come in and see what's new, what's current, and what we've got planned for our patrons and community. Learn what we do to improve lives and strengthen democracy.
Of course, your support is welcome and necessary. Help your public library keep its "great" status. You can give online, make a recurring gift, or drop several dollars in one of our donation boxes. You can write a check, make a legacy gift, or talk to your tax advisor and make a qualified charitable distribution. The possibilities for giving are many, and the "endless, incredible loot" we offer is here for the asking, and checking out. Come on in, we're always happy to see you.
Please visit sedonalibrary.org to learn more about all that we do and how you can support us. Thank you!