By Robert C. Porter
(July 4, 2021)
For the last couple of months, I have listened to an ever-increasing crescendo of concern about Jordan Lofts, so I thought I would weigh in with a common sense approach.
I have been a Sedona resident for 23 years, and I love this town. I stipulate that Jordan Lofts is not in my immediate neighborhood; so I will not be directly impacted by its development. I am simply offering a different point of view prior to the Planning Commission meeting to discuss Jordan Lofts on July 6th.
The common sense question is "What are the development alternatives for the Jordan Lofts property?"
One alternative would be a possible 100 units of Airbnb which, in the opinion of this writer, would not be in best interests of the residents of Sedona.
Jordan Lofts comprises two parcels of land, roughly 6.59 acres:
2.06 Acres, zoned RM-2 ("Medium-High Density Multifamily")
4.53 Acres, zoned RS-18 ("Single-Family Residential")
Under existing zoning, without recourse, the owner could develop the combined properties as:
24 apartments on the 2.06 Acre parcel
9 large single family homes on the 4.53 Acre parcel
Each of the 9 homes could be as large as 11,000 square feet, and could include anywhere from 5 to 10 bedrooms. In the current environment, each of those bedrooms could become an Airbnb unit, euphemistically referred to as a "Home Hotel" unit.
The main reason that Jordan Lofts has become so visible, and so controversial, is that it requires a change in zoning. Zoning changes require public hearings, and the approval of City Council, giving the Council an opportunity to approve or disapprove a proposed development.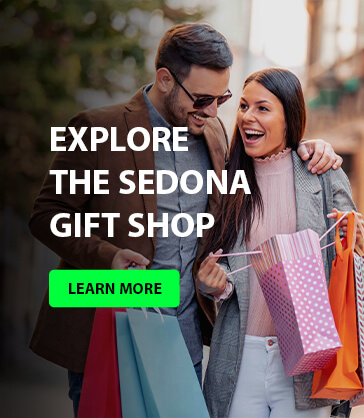 Legally, however, without a change in zoning, the owner of the property has the right to develop it in accordance with its existing zoning as described above. City Council would be powerless to stop it. So, again, the simple choices appear to be:
84 rental apartments, or
As many as 100 Airbnb units.
Under existing zoning, all the owner would have to do is submit an application for a building permit to the Community Development Department, including a presentation of the proposed plans. As long as the plans comply with existing zoning of the property, the public might object, but City Council would be legally powerless to stop the development. Approval would simply be an administrative action.
As the residents of Sedona are now painfully aware, Airbnb has become a scourge, creating impossible traffic congestion and compromised City services.
In the alternative, Jordan Lofts presents an attractive, well thought out 84 unit apartment project, which will include 10 residential units designated "affordable" under city guidelines.
As citizens of Sedona, we complain about Airbnb, and we complain about the absence of affordable housing. Jordan Lofts provides solutions to both of those problems.
As stated, Sedona has been my home for 23 years, but I have also been a home builder for more than 40 years. I am about to break ground on a 192 unit apartment community in Cottonwood, so I have some understanding of the issues.
I have no connection with Jordan Lofts, and I have never met anyone connected with Miramonte Homes. I am simply a concerned Sedona resident in favor of intelligent development.
Please thoughtfully consider the options.