Sedona AZ (May 29, 2019) – The first major Sedona in Motion construction project begins in Uptown Sedona on Monday, June 3. The work will last 9-12 months. The contractor expects to maintain two-way traffic on SR89A throughout the project. The Jordan Road intersection will be closed to through traffic at State Route 89A during construction hours. Northbound motorists are asked to follow the marked detour along Forest Road, Van Deren Road, and Mesquite Avenue. Southbound motorists will be directed to Apple Avenue. Detour signs and blue business access signs will be visible to guide traffic. Please be aware of lane restrictions, reduced speeds, and flagging operations.
Stay informed. Subscribe to the weekly construction newsletter:  Visit www.simuptown.com and scroll to the bottom of the web page.
Residents and Uptown business owners can get information about Uptown construction in many ways.
Visit the simuptown.com website and sign up for the weekly newsletter
Attend a Monday Morning Meetup to peak directly with the construction contractor. The meeting locations will rotate among several Uptown businesses. The schedule is posted in newsletters and at simuptown.com
Call the project hotline at 928-852-4164 for questions and concerns
Sign up for special Nixle construction text and/or email alerts by texting the word SIMUPTOWN to 888777. We will use the Nixle system only to broadcast late, unexpected, or time-sensitive construction changes or problems.
The city is also making a special effort to accommodate and assist Uptown business owners during construction by distributing fliers door-to-door, partnering with the chamber of commerce on special promotions, and in other ways that are described in the Business Construction Support Guide posted on the sedonachamber.com website.
About the project. This project — the Sedona in Motion Uptown Roadway Improvements project — will improve traffic flow, and the appearance and community feel of Sedona's Uptown area through a combination of street, hardscape and landscape improvements. Project elements have been designed to control traffic flow and remove a variety of causes of slow-downs.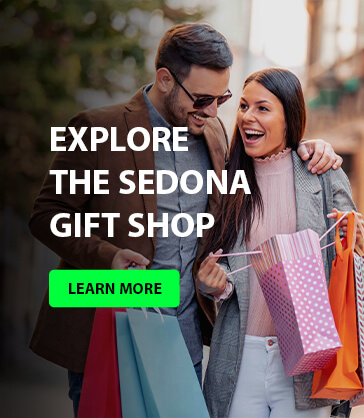 Included in this project: 
Decorative raised median to direct pedestrians to controlled crossings and enhance the appearance of Uptown.
Addition of a southbound SR89A travel lane.
Turnaround points at the north and south ends of Uptown, including a Jordan Road roundabout.
One-way access from 89A to free parking via Schnebly Road.
Pedestrian control and signal timing improvements at the intersection of SR89A and Forest Rd.
More information
Get general information about all Sedona in Motion transportation improvements here – two-page PDF file
Download the Construction Support Guide for business owners here – 12-page PDF file