Special Celebrity Guest Jenilee Harrison Auctioned for Dinner Date
Sedona AZ (September 16, 2013) – When several parents became aware that some of the school programs in Sedona, Arizona were being cut due to budget cuts over the next two years in the district, they immediately went to work to save certain sports programs: the girl's freshman Volleyball team, the Cross Country teams, Sports Performance class, and Red Rock Youth Football program.
The sold-out event, held at Sedona's Elk's Lodge Saturday, August 17, featured a no-host bar with a special "Jenilee" drink (in tribute to celeb guest and supporter, Jenilee Harrison), dinner served by the Sedona football team and cheerleaders, and silent and live auctions conducted by Linda Goldenstein. John Bradshaw auctioned a surprise item, a dinner date with Jenilee. The lucky winner was one of the SOSS sponsors, David Blauert. Jenilee Harrison, of "3's Company" and "Dallas" flew into Sedona from Los Angeles for the weekend's festivities. "I know from experience that team sports improves kids' lives. Teamwork promotes self-esteem and gives them new friends, not to mention keeps some out of trouble. Once upon a time I was a young high school swimmer, who became a cheerleader for the Los Angeles Rams, who became a starlet, who became an actress." said Harrison in her comments to the guests.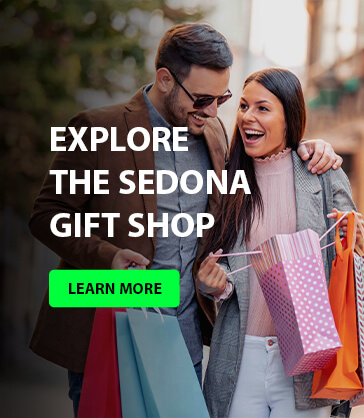 Spearheaded by Arizona Tour & Travel Group's John Bradshaw, the event came close to the goal set of $30,000. Bradshaw, who has a son in two of the sports programs, led the fundraising efforts, bringing in every source he knew to help, and his tenacity paid off. The sports programs now remain current for the immediate future. The many volunteers include the Red Rock High School cheerleaders and football players, parents, teachers and community business owners. It was a championship community win.
This event was generously sponsored by: Arizona Tour & Travel, John Bradshaw, Weber's IGA Food & Drug, Dave Blauert, Seay Construction, A Day in the West, Red Rock Western Jeep Tours, Earth Wisdom Jeep Tours, First Choice Jeep Ventures, Arizona Tourism Center, Goldenstein Gallery, Redstone Properties, Dr. Paul Parrella, DMD, True Financial Wealth Management Firm, and The Rocks TV Series.