Jerome AZ (May 8, 2014) – The longest running home tour in Arizona boasts never before seen Historic and Significant homes in this Guided Tour through the mile high town's back streets. There will be plenty of walking this year and lots of steps. Wear comfortable shoes and be ready for adventure. The tour is not handicapped accessible and no pets are allowed. Tickets are $20 for adults, $10 for children and children under 3 are free.
49th Annual Jerome Historic Home and Building Tour
May 17-18th, 2014
9:00AM-3:00PM last ticket sales
928.634-2900
$20 adults/$10 Children/Not handicapped accessible
The Jerome Chamber of Commerce is ready for the most talked about event of the year, The Jerome Historic Home and Building Tour, now in its 49th year. Prepare for a wild ride on this guided tour as large vans drive visitors to each location. Docents explain the history and details of the homes. Haven United Methodist Church will once again open its historic doors for a refreshment and bathroom break at the halfway point in the tour. Church members are planning a fry bread sale to raise money for the food bank.
Tickets will be sold online for the first time. Of course, tickets can also be purchased at Spook Hall on the day of the event. Tour director Deni Phinney suggests coming on Sunday if you would like to have a less crowded experience. Tickets go on sale at 9:00 am and the first van leaves at that time. Last call for tickets is at 3:00pm so that visitors can end the tour by 5.  Also, instead of selling tickets at the old firehouse on Main Street, guests can have the comfort and the shelter of Spook Hall and enjoy entertainment and seats while waiting for the shuttle to begin this wonderful tour. The drama club from Mingus Union High School will perform scenes from their hit show "Guys and Dolls." There is plenty of parking at the 300 level parking lot, just past the new fire house. Signs will lead the way and a small bus will bring visitors from the parking lot to Spook Hall to purchase tickets.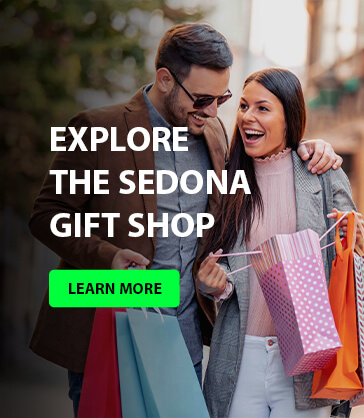 There are 7 homes on tour this year. Expect to spend around 3 hours on the tour or more if you pause to enjoy the views at these fabulous homes. As a bonus, some merchants will offer a 10% discount when you show your wristband. The Jerome State Park will offer $1 off admission and The Jerome Historical Society will offer free admission to the Mine Museum with the wristband. Enjoy a full day in Jerome with a meal in town, wine tasting and visiting the lovely galleries and shops.
For more information on the tour, visit jeromechamber.com or call 928.634.2900. Online tickets can be purchased at jeromehometour.eventbrite.com