Jerome AZ (December 26, 2011) – Let the party continue the Saturday after New Years with the January 7th Jerome Art Walk. Take the convenient shuttle throughout the town to visit 25 galleries and studios or start the walk at the Old Jerome High School. The festivities are from 5:00 to 8:00PM every first Saturday. For more information visit www.jeromeartwalk.com or call Donna at 649-2277.
During the January 7th Jerome Art Walk, Pura Vida Gallery debuts new work by Hawaiian jewelry artist Mary Darwall. Mary uses glass and Austrian crystal beads to create incredible woven sculptural necklaces and earrings. Each piece is a one of a kind creation, and Mary has chosen a beautiful palette of Southwestern hues for the gallery's Jerome location. Celebrate the New Year, with new jewelry and of course Pura Vida's infamous champagne and chocolates!
The Cody DeLong Studio will be unveiling Cody's latest Grand Canyon painting, a large canvas titled "Mile 202" which refers to river miles in the Grand Canyon. Stop in and see this newly completed painting, along with some new Jerome pieces. Cody DeLong Studio – 300 Hull Ave. next to the visitor's center. www.CodyDeLong.com 928-300-4576
Direct from the Artists at Jerome's Jewelry, award winning Artist Rick Hernandez and his son Ricky have created a Unique Collection of Custom Jewelry. Fabulous speciality pieces designed using a wide variety of colorful gemstones such as Arizona Fire Agate, Drusy, Tanzanite and Australian Opal in Sterling Silver and 14K Gold are among the Inspirational Collection. Jerome's Jewelry 114 Jerome Ave.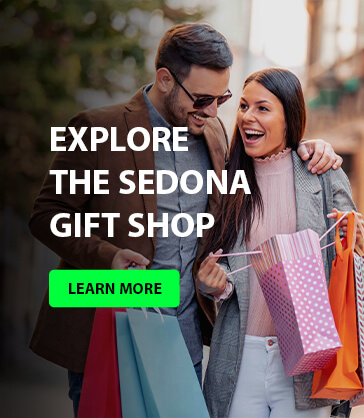 Jerome Bead Creations will feature Suzy Mound's copper and silver jewelry creations and icy white pieces by Suzann Trout.Cookies and hot apple cider will be served, of course!
Long time Jerome resident and founding member of the Jerome Artists Cooperative Galley, James Rome, will present a 40 year retrospective of lithography, painting and the fine art geometry of his "sticks and strings" series. "A Creative Evolution" opens Saturday, January 7th in conjunction with Jerome Art Walk, and runs through March 1st, 2012 .
Casa Latina has some new fun additions to the store: Funky shadowbox pendants & earrings are a new arrivals from Marinna Mac. Super moisturizing winter body mousse fragrances created by Judy Rupel are now available, our favorite is named "Spirit of Jerome".Jay's Desert Creatures have taken on new and bizarre shapes, where does he get these inspirations? Stop on by and check this shop out in The Merchants Gathering by Cody Delong….
Gallery 527 continues it show of Brandi Lee Cooper ceramics entitled "Bloom". Beautiful Marchessa Orb Lamps, batik stamped bowls and cups and wall pieces of delicate porcelain mounted on wood are an inspirational collection of new work by this talented artist. Susan Pitcairn debuts new large plein air work and Shane McDermott, who just had his Grand Falls image selected by AZ Highways as one of the Top 50 photos of all time, will be showing a large panorama of Coal Mine Canyon. The rest of the gallery artists will also be on hand with some new work and plenty of good conversation from 5 to 8 on January 7th. For more information, contact Donna at 928 649 2277 or visit jeromeartwalk.com.