Sedona AZ (June 16, 2019) – The Arizona Community Foundation is pleased to announce Jennifer Perry will become Regional Director, ACF of Sedona beginning June 19, 2019.
As Regional Director, Jennifer will be responsible for serving local donors, creating community engagement, and building ACF of Sedona's assets to support the community. She will collaborate with the local Board of Advisors, which is composed of a diverse cross-section of community leaders, to enhance community impact through strategic grantmaking.
Jennifer brings with her several decades of experience as a nonprofit executive director, extensive marketing experience, and most importantly, a strong background in asset development. Most recently, Jennifer served as Director of Development for the Verde Valley Sanctuary and previously served as the Director of Development and Marketing & Capital Campaign Consultant for the Sedona Public Library.
"With the hiring of Jennifer Perry, the community of Sedona and the Verde Valley will benefit greatly from her knowledge and expertise in so many facets of the philanthropic arena," said John Kincaid, ACF of Sedona Board of Advisors Co-Chair.
"We believe Jennifer's engagement with this community and her background in nonprofit development will support the growth of the ACF of Sedona office," said Elisa de la Vara, ACF Chief Community Officer. "Her community connectivity and experience will continue to enhance ACF's brand in service to Sedona and the Verde Valley."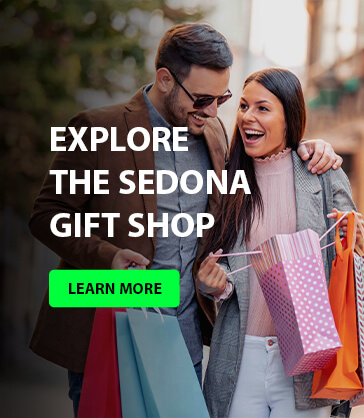 Jennifer believes in community engagement, as exemplified through her community service and volunteer activities. She has served on numerous community boards and has been an active volunteer. Jennifer currently serves as a board member for the Sedona Chamber of Commerce and Verde Valley First Books. She has engaged with ACF of Sedona through her previous roles, including as a participant in the 2017 ACF of Sedona Grant Review Committee. Jennifer also served on the City of Sedona Small Grants Review Committee in 2017 and 2018. 
Jennifer holds a bachelor's degree in English from Syracuse University and an MBA from Simmons College. She resides in Cornville with her husband and two daughters.
The Arizona Community Foundation of Sedona is a philanthropic endowment for the enduring benefit of our community. This family of charitable funds is guided by a local Board of Advisors and benefits from cost-efficient, centralized professional services provided by the Arizona Community Foundation.
Founded in 1978, the Arizona Community Foundation is a statewide philanthropy with regional offices serving communities across Arizona. Since inception, ACF and its affiliates have awarded more than $719 million in grants, scholarships, and loans to nonprofit organizations, schools, and government agencies. More information is available atazfoundation.org.