Sedona AZ (October 1, 2019) – This weekend Sedona's Sound Bites Grill has two great touring artists performing..  Country music artist, Jeff Dayton returns to the stage on Friday Oct 4th at 7 p.m. for his American Troubadour solo performance concert and on Saturday Night Oct 5th at 7 p.m. Jazz artist Gary Regina will be performing with his band "The Play Date".
Jeff Dayton who was Glen Campbell's band leader for over 15 years has an amazing musical career.  This particular show will be special as it is a solo performance with story telling and songs from his years in the Country music industry.
From the White House to the Grand Ole Opry, Jeff has been playing guitar and performing all his life. He's a Nashville producer and writer and loves the concentrated creative scene in Music City. His hometown roots in Minnesota and years in Arizona earned him a the job of bandleader with Hall of Fame artist Glen Campbell for 15 years. 
Jeff found time to land his music degree, regional #1 hit records and the honor of backing artists including Vince Gill, Willie Nelson, Toby Keith, Buck Owens, Tracy Byrd, Bo Diddley, Dizzy Gillespie, Gene Autry, Mac Davis and many more. Once arriving in Nashville, Jeff focused on writing and producing, but because of his reputation and guitar skills, was soon touring with megastar Kenny Chesney, Lee Greenwood, Sarah Darling, Tammy Cochran and others.
Jeff's first guitar was at age 9 and he immediately formed his first band, The Emperors. From there, it was local clubs and concerts, paying his dues and working with musicians who became sidemen for Prince and Bob Dylan. He moved to Arizona, got his first Nashville song contracts and put together one of the most popular and acclaimed bands in the Phoenix music scene over his 20 years there. One fateful chance encounter with Glen Campbell led to his longtime tenure on that tour and set the stage for his move to Nashville in 2000.
You might catch Jeff on the big and little screen too. He's appeared on three episodes of Hawaii Five-O and ten episodes of Nashville, plus a Toby Keith music video Honkytonk U and the film "The Identical."
Today, Jeff is an active Nashville music producer, songwriter, session guitarist, recording artist and educator and tours as a dynamic bandleader and solo artist. His show Salute To Glen Campbell is appearing nationally, as well as a solo tour Jeff Dayton ~ American Troubadour which he will be performing here in Sedona
Doors open at 5:30 p.m. and the show starts at 7 p.m. Sound Bites Grill's full dinner menu is served until 10 p.m. so you may enjoy food and beverage during the show.This is a ticketed event so it is suggested to purchase tickets before the show.
Saturday Night October 5th at 7 p.m. Gary Regina who is as comfortable with straight-ahead jazz as he is with world beat, hip-hop, blues, swing, rock or funk will be performing with his band "The Play Date".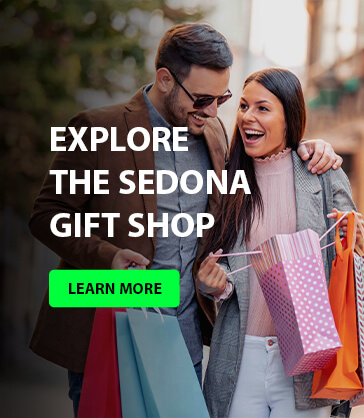 Gary's abilities transcend many styles and genres, illustrating an incredible diversity of musical influences. He is well known for his looping and playing multiple instruments at one time.
Currently, Regina performs all over the United States and Australia, focusing on his multi-instrumental solo performance, which utilizes looping technology. Playing a wide variety of instruments (including woodwinds, ethnic flutes, saxophones, percussion, guitar, wind synthesizer and a drum machine), Regina creates unique soundscapes of trip-hop, world and ambient music. Then, with incredible creativity (and a little help from technology), the trance-like rhythmical sounds gradually build, looping on top of each other until you are sure there are ten musicians. He makes it sound like an entire orchestra.
Saturday night from 7:00pm – 10:00pm, Gary Regina will be playing with The Play Date Band.  It will be a night to remember with Gary's ability to incorporate world rhythms and influences into his compositions. 
His bands styles have ranged from acid jazz and new age to world beat.  Gary is a pioneer of the world beat movement from the late 70's and Sedona is happy to welcome him home for this week's performances as you can catch him on Wednesday Oct 2nd on stage with Eric Miller from 6- p.m.
Gary used to live in Arizona and comes through on tour yearly as he has a lot of fans in the state.
Saturday Night's performance with Play Date has a $10 cover. The full dinner menu and dancing are available until 10 p.m. Call 928-282-2713 for reservations.
Sound Bites Grill is located in uptown Sedona at the Shops at Pinon Pointe in the Hyatt Vacation Club. The venue is open for lunch and dinner daily. They offer patio dining with views, a main dining room and show lounge where the music happens. There may be a charge to sit in the show room depending on the event.
For more information you may visit www.SoundBitesGrill.com or call 928-282-2713