Sedona AZ (July 18, 2013) – Goldenstein Galley is honored to add acclaimed artist Glendon Good's striking yet graceful kinetic sculpture to the outdoor sculpture garden at their beautiful new location at 70 Dry Creek Rd. Their large stunning sculpture garden has red rock views as the backdrop for work from renowned artists Star York, Liz Wolf, Kevin McCarthy, Dwayne Cranford, Upton"Greyshoes" Ethelbah, Glendon Good and the singing reclaimed metal bells of Cheston Trammel.
"Glendon's work is distinctive and captivating." Says Linda Goldenstein, "It is a gorgeous addition to our sculpture garden."
Good is best known for his work combining non-ferrous metals (primarily aluminum and copper) with other materials to create custom projects for architects, designers and inventors. The Italian architecture and design magazine, Abitare, calls his work, "art and technology perfectly combined."
Much of his design work over the past two decades was marketed and sold under the "Abraxas" trademark. This includes a line of furniture ranging from bar stools to lounge chairs. His most popular product, the Poseidon screen won numerous awards, including Interior Design Magazine's prestigious ROSCOE Award. The screen is also included as part of the Permanent Collection of Decorative Arts at the Cooper-Hewitt, Smithsonian Institution's National Design Museum in New York. His work has also been shown at the Solomon R. Guggenheim Museum and the Whitney Museum of American Art. The versatile Poseidon screen is now available at Goldenstein Gallery.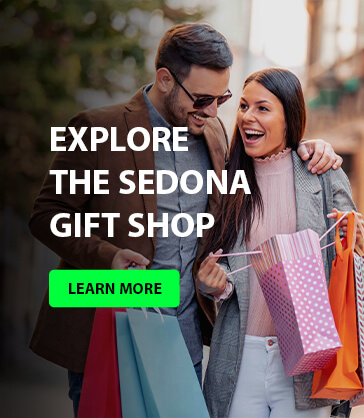 Goldenstein Gallery's sculpture garden has also just received new work from Dwayne Cranford, who began combining stone with the metal to create durable, unique, weatherproof furniture over a decade ago. His rock chairs have been compared to something found on the set of the Flintstones, but great care is given to ensure that they are both aesthetically pleasing and very comfortable. They are not only weatherproof, but integrate easily into landscapes and cityscapes without intruding on the surrounding beauty and their special ability to spin add even greater ease and comfort..
The public is invited to view the work of these and other local regional artists throughout at Goldenstein Gallery's West Sedona Location on 70 Dry Creek Road. There is ample parking at the gallery, they are open daily. Visit www.GoldensteinArt.com to sign up for their informative E-zine released monthly or call 928-204-1765 for additional information.
Goldenstein Gallery, a name synonymous with style and innovation, has been delighting local and visiting collectors for years. The gallery is known for its diversity of world-renowned local and regional artists in all media and all styles. They consistently surprise collectors with the unexpected, mounting an entirely new show each month yet being able to show work from all of the artists they represent.