Cottonwood News – Andreas Kapsalis, one of the finest fingerstyle 'tap technique' guitar players in the country, will perform at Old Town Center for the Arts on Saturday, March 12th at 7:00 PM. An international touring artist, Kapsalis delights his audience with deft arrangements of popular songs and his own originals.
Kapsalis' original music draws from diverse musical styles, including ethnic folk traditions, flamenco, Americana, blues, rock and roll, and heavy metal. But throughout, what really stands out is his unique style of playing – using both hands on the fret board in a style reminiscent of a pianist.
His unique style came about thru adversity. When he injured his left hand, Kapsalis lost the ability to play guitar. He eventually regained the use of his hand, but during the time he was incapacitated, he trained himself to play the guitar using only his right hand. When he started to play again with both hands, Kapsalis developed a unique technique he calls "10-finger tapping."
"It's a technique where you use both the hands on the fret board, kind of like a piano, so I can do a lot of different harmonies, a lot of different chords. I can play melody, bass and rhythm all at the same time, because I'm using all 10 fingers of both hands, versus the typical style of playing where you form shapes with one hand and play that same shape with the other hand. You can do two shapes at once and play multiple things that way, it's almost like you can sound like two or three guitar players … I can play percussion and drum beats with one hand and play melody and chords with the other hand."
Under the tutelage of composer and producer Jim Tullio, a student of Aaron Copland, he refined his compositional approach on the guitar using these techniques. Tullio produced Andreas' first EP with Andreas' arrangement of Dave Brubeck's composition "Blue Rondo a la Turk," which garnered attention from the composer himself, who said, "I am very impressed that Andreas could cover on guitar what I had written for piano. It is quite amazing to hear my own music performed by great instrumentalists." 
While performing in Los Angeles Andreas was invited to apply for the Sundance Composers Labs. He was awarded the fellowship, an honor awarded to only six composers a year. This was his initiation into film composing.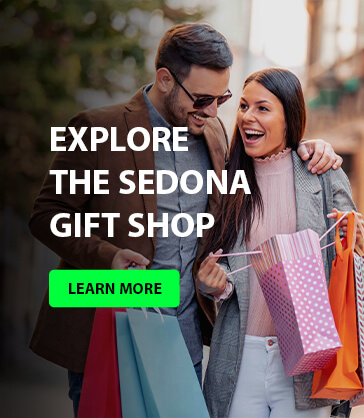 At the end of the Sundance Composers Lab Andreas was invited by the directors to complete a score for their documentary film "Black Gold" among the documentaries selected for the January premier at the Sundance Film Festival. Founder of the Sundance Institute and Festival, Robert Redford, noted this was the first time in Sundance Institute history that documentary fellows and a composer fellow had an "official selection" at the Sundance Film Festival. Andreas subsequently composed scores for several documentary and feature films such as "Pig Business" and "Mulberry Street." Andreas has also been commissioned by Northwestern University and Notre Dame to compose music for their silent film festivals. 
Kapsalis is 100 percent Greek-American. His grandparents immigrated to the United States from Greece. He grew up listening to Greek music and sometimes incorporates it into his own compositions. In a broader sense, Kapsalis says his ethnicity has influenced his approach to music because it has made him more open to different styles of music. While he did write a song called Arcadian Blues that draws from American blues music and the folk music of Arcadia, the region in Greece where his family originated, Kapsalis says he does not write Greek folk music. He combines music styles found around the world, choosing those that embody the emotional quality he is seeking to communicate.
Join us for Guitarist Andreas Kapsalis, Saturday, March 12th at 7:00 PM. Old Town Center for the Arts Is located at 5th Street & Main in Old Town Cottonwood. Tickets for Andreas Kapsalis are $20 in advance, $22 at the door, and $25 for priority seating in the first three rows. Tickets are available online at www.showtix4u.com or in Cottonwood at Mysterium and In Sedona, you can find tickets at The Mary D. Fisher Theater. For ticket prices and more information about these and other upcoming events, visit www.oldtowncenter.org, or call Elena Bullard at 928-634-0940.
Quotes
"Andreas is reinventing the art of guitar playing. He is the next level." – Jim Tulio, Grammy Award winning pro".
I am very impressed that Andreas could cover on guitar what I had written for piano. It is quite amazing to hear my own music performed by great instrumentalists." – Dave Brubeck, American jazz pianist and composer.