Sedona, AZ (July 20, 2015) — Like the trumpet blasts that took down the walls of Jericho in Biblical times, 
Republican presidential candidate Donald Trump's clarion call for a reborn America may very well do the same to the Republican party establishment.
His brash entry into a race presently over-populated by standard-issue candidates has left the field of hopefuls staggering like boxer George Foreman did after being clocked by Ali in their legendary "Rumble In The Jungle" bout; stunned and bewildered by his sudden and unexpected rise to the number one contender spot.
Likening him to the others is like comparing an ultra-high definition plasma TV to a 1956 black and white, rabbit-eared throwback.
Pity the fools who would dare to step into the same political ring with him on a national debate.
No matter what studied and innovative comments his opponents would try to make in a debate with him they will find themselves facing a 300-pound gorilla who takes no prisoners and is not afraid to speak his mind.
They will look weak, ineffective and they will be marginalized by Trump's flamboyance and emotional appeal.
Best his opponents band together and boycott any debate he is a part of. Even if it means they would be branded as cowards by the liberal press.
The one straw his opponents and detractors are holding onto for dear life is Trump's comment that the Mexican government is sending drug dealers and rapists into our country.
Hmmm? Well, could it be possible that half or even more of Mexico's government is owned by the cartels?
Could it be possible that with the complicity of the cartel-owned factions in the country's government that drug dealers are crossing the border to peddle their wares to a very hungry American public?
Could it also be possible these drug dealers are killers and rapists as well?
Maybe. Maybe not. Regardless, his message reverberates soundly with the haters and fearful that comprise a sizeable portion of the American public.
And for those who say Trump has no experience in international politics, neither do any of his hapless opponents.
One clue as to how he would handle an international issue or crisis was his response to CNN's Anderson Cooper when he was asked during an interview how he would handle the ISIS crisis.
Without missing a beat Trump replied, "That's easy. I would take away their money supply."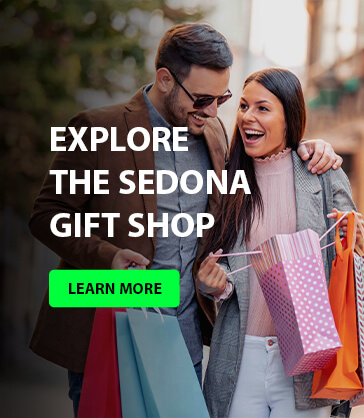 When pressed as to how,he said he would bomb the oil fields ISIS controls."
He went on to say that once ISIS is bombed away he would encircle the demolished oil fields with troops, tanks and air power and simply rebuild before ISIS has a chance to get back in.
"You have no idea how fast we can build the infrastructure," he said to a speechless Cooper.
How preposterous an idea is it?
If we bombed the oil fields it would raise the price of oil that in turn would raise the price of gasoline and every other product made with petroleum. That would mean higher-tax revenues for the government to spend on more bombs and ordinance, producing increased revenue for those who invest in defense.
A win-win for all parties involved. Except for the American tax payer, that is.
Then there are the impoverished chirpers in the media that will call Trump a clown, fire volleys of aspersions at him (as if they could ever shine the shoes of a self-made billionaire) and in their naiveté spurt how he will eventually be discarded as a serious candidate when the American public sobers up.
But that is not what in the end will stop the Trump juggernaut.
Unfortunately for Trump and those who see him as a breath of fresh air for America, the Bush machine will eliminate him, one way or the other.
Those in the know, know Jeb Bush is the chosen one. The international banks and corporations have picked him as America's next president. The decision has been made to change the Office of the President's underwear from red to blue and you can bet the farm on it.
Everything we will read in the papers, see on TV or read on the Internet will be designed to bring Jeb into the spotlight and into the White House where he will finish the job his father and brother started.
Trump is fun but at the end of the day he will be trumped by those so rich and powerful that compared to them he is a pauper.
No doubt, it's a joy to see someone running that puts the zing back into the political ring.
Go Trump! Float like a butterfly and sting like a bee though you are bound to go down like Muhammad Ali.