By Robert Albrecht
Sedona AZ (April 2, 2020) – The Humane Society of Sedona is proud to participate in Arizona Gives Day on April 7, 2020 and is one of the more than 700 nonprofit organizations expected to participate in Arizona Gives Day<http://www.azgives.org>, an online fundraising initiative on Tuesday, April 7 until April 20, 2020. Presented by FirstBank<http://www.efirstbank.com>, Arizona Gives Day will bring together Arizonans from across the state to raise awareness and financial support for nonprofit organizations statewide.
Arizonans are encouraged to help make a difference by investing in the nonprofit of their choice. Sheila Hoffmeyer, President of the Board of Directors at Humane Society of Sedona states "We are fully committed to supporting our dedicated staff and volunteers during this difficult time as we continue to care for the homeless and abandoned dogs and cats from our area at the shelter. We currently have adopted over 150 animals in the first three months of 2020. A heartfelt thank you for any donation you can give to help us sustain these critical services to all those animals in need for whatever reason." The Arizona Gives Day early giving began on March 17 to Arizona Gives Day, April 7, 2020. To support the Humane Society of Sedona go to www.Azgives.org/humanesocietyofsedona and donate or create your own personal fundraising page to help us reach our fundraising goal of $15,000.00.
You Can Also Help Now-We Can't Feed and Care for Animals Remotely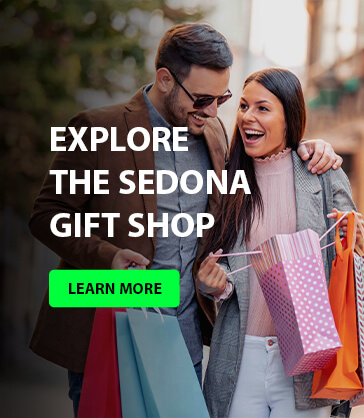 The Humane Society of Sedona is a designated "Community Essential Service Provider" during this difficult time. Our Thrift Stores have temporarily closed to prevent exposure and many of the staff at the two stores are now assisting at our main shelter at 2115 Shelby Road in West Sedona. To date we have adopted 150 animals into their 'forever homes" in 2020 and currently have 40-50 animals at the shelter or in foster care. Kitten and puppy season is right around the corner and our resources are diminished and need to be replenished. We are aware of the "timing" of this request, but this is how you can help now.
Donate funds- you can donate via our website by following this link: https://humanesocietyofsedona.org/donate/ or you can mail a donation to the shelter: 2115 Shelby Drive; Sedona, AZ 86336
Donate dog food and cat food – right now we need wet food especially, but we could use both wet and dry. Purina Pro Plan is our first choice, but we will graciously accept whatever you are able to help with. We encourage you to purchase online and have it sent directly to the shelter to limit your exposure and keep you safe:

AMAZON: https://smile.amazon.com/
CHEWY: https://www.chewy.com/
PETSMART: https://www.petsmart.com/ (they also have curbside pick-up)
Our mission has always been "The Humane Society of Sedona is a non-profit organization dedicated to improving the lives of homeless pets in our community and beyond. The Society has served the Verde Valley since 1966. The HSS relies on community support, contributions, grants, bequests, investments, proceeds from the Society's two thrift stores and some fees for services in order to save pets' lives, which in turn allows every person, who desires the love of a pet, to adopt and provide a forever home for dogs, cats and other small animals."
***If you own pets, this is what you should know about COVID-19: https://www.cdc.gov/coronavirus/2019-ncov/daily-life-coping/animals.html?CDC_AA_refVal=https%3A%2F%2Fwww.cdc.gov%2Fcoronavirus%2F2019-ncov%2Fprepare%2Fanimals.html