Sedona, AZ — A laid back New York supper club ambiance and décor; a state-of-the-arts sound system; professional lighting; a selection of fine wines and cocktails; and first-class cuisine combine to create the perfect night out at Sound Bites Grill on Saturday, April 22, from 6 to 9 p.m., featuring Jazz luminary and recording artist JJ Sansavorino.
JJ, with a Billboard #1 smash hit under his belt titled "Style & Elegance" and numerous highly acclaimed albums and singles recorded during his meteoric rise in the music world, brings to the table an act every Reggae, Jazz and R&B aficionado can groove to and revel within.
His masterful guitar playing, with his "Benson Meets Santana" style, and his creative prowess, mesmerizes audiences and sets the mood for a night of grooving, finger snapping and dancing.
He gets right in there with the audience and takes them all into his magical and spirited performance. He pulls out all the stops and gives it all he's got.
Funk, Jazz, R&B, mellow and bluesy tunes, JJ masters them all with his unique style and soulful delivery.
Presently, as he tours the country promoting his new album "Cocktails & Jazz," he has made Sedona a stop along his way to national recognition and a top-selling CD.=
Sound Bites Grill could not be prouder hosting this nationally renowned performing artist.
He has also recorded four highly acclaimed albums, reaching millions while touring the world. He is a true international artist.
An extraordinary performer, JJ has a "take no prisoners" performance attitude, gracing the stage night after night touring on his own or with reggae legend Maxi Priest and bringing his vibe of Smooth Jazz, R&B, and Reggae.
A Berklee School of Music graduate and award winner, he has shared the stage with the likes of Maceo Parker, Victor Bailey, Gerald Albright, Randy Brecker, Shaggy, Ricky Lawson, Sean Paul, Rick Braun, the Marley Family, and even performed for Sir Paul McCartney's wedding in 2002, an accomplishment every musician worth his or her salt would give anything to experience.
During his career he has earned numerous accolades, reviewed by:
AUDIOPHILE AUDITION – Brian Bloom
"Think Karl Denson or Norman Brown with a bit more funk. A lot of the guitar work seems to be inspired by greats like Wes Montgomery and George Benson."
SMOOTH JAZZ & MORE – Michael James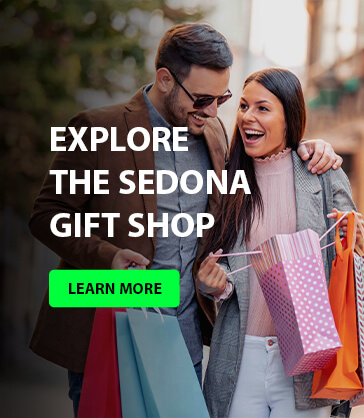 "J.J.'s guitar playing style will remind you of Lee Ritenour. He's a future star in the world of smooth jazz music."
SMOOTHJAZZTHERAPY – Denis Poole
"JJ Sansaverino is serving up a heady and atmospheric mix of soulful smooth jazz that is as good as anything I have heard all year."
FULVUE DRIVE-IN – Nicholas Sheffo,
"We always are wondering where all the talented musicians are.   We know many of them are backing name acts and J.J. Sansaverino is on that list."
JAZZ REVIEW – Karl Stober
"Upbeat and hot in feel, daring and adventurous in style. The best way to describe what JJ has done is to say 'job well done'.
Don't miss JJ Sansavorino performing  in the Sound Bites Grill Celebrity Show Room Stage. Enjoy a night of great music, libations, camaraderie and fine fare. Catch a rising star up-close-and personal.
This show is a ticketed affair and tickets can be purchased by visiting SoundBitesGrill.com. Please act now while tickets are still available.
Sound Bites Grill is located at the Shops at Piñon Point adjacent to the Hyatt in Sedona. For more information please visit SoundBitesGrill.com or call 928 282 2713. Tickets can be purchased via their Website.
Photos courtesy of Sound Bites Grill.