Sedona Film Festival hosts big-screen presentation of art series at Mary D. Fisher theatre
Sedona AZ (October 10, 2020) – Sedona International Film Festival presents the Great Art on Screen series with "Leonardo 500". The event will show in Sedona on Tuesday, Oct. 20, at 4 and 7 p.m. at the festival's Mary D. Fisher Theatre.
Great Art on Screen is a series of documentaries featuring an in-depth look at the most extraordinary and groundbreaking art masters of their time.
Five hundred years after his death, Leonardo da Vinci continues to be one of the most admired and well-known figures in human history. An artist, architect, humanist, naturalist and military strategist, Leonardo da Vinci was, above all else, a tireless observer constantly searching for new discoveries.
Through the use of decades-long studies and research by leading international experts, technicians and engineers, the event film exclusively analyzes the theories and modern implications behind da Vinci's work, allowing audiences to witness the genius of Leonardo with new and insightful perspectives.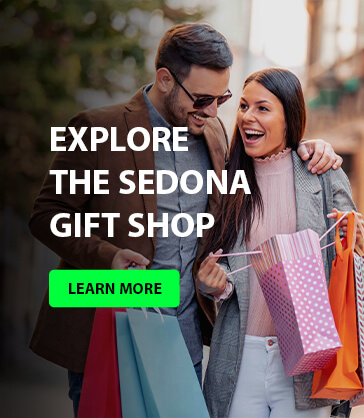 "Leonardo 500" is the story of a journey of discovery into the thinking and scientific legacy of Leonardo da Vinci. Starting from his codices, completely digitalized and analyzed thanks to artificial intelligence, it reconstructs how his ideas are still valid and the basis of contemporary research and production.
"Leonardo 500" will portray Leonardo's genius through an exclusive, original perspective, focusing on the contemporary implications of the famous Da Vinci codes. A series of interviews with the most distinguished historical experts, businessmen and institution leaders, will investigate how Leonardo's innovative study methods still influence today's scientific research.
This year, marking 500 years since the death of Leonardo da Vinci, celebrations are being prepared with ceremonies and international exhibitions to remember his universal talent and pay tribute to him, and "Leonardo 500" allows us to retrace his immense wealth of studies and analyses — not yet entirely interpreted and deciphered —in the widest fields of knowledge and art, comprehensively investigating the transverse nature of his thinking: military and civil engineering, town planning, observation of nature, artistic disciplines and human anatomy.
The Great Art on Screen Series is generously sponsored by Goldenstein Gallery.
"Leonardo 500" will be shown at the Mary D. Fisher Theatre on Tuesday, Oct. 20 at 4 and 7 p.m. Tickets are $15, or $12.50 for Film Festival members. Tickets are available in advance at the Sedona International Film Festival office or by calling 928-282-1177 or online at www.SedonaFilmFestival.org. Both the theatre and film festival office are located at 2030 W. Hwy. 89A, in West Sedona.