By Anne Marie Mackler, Development Director
Sedona AZ (November 27, 2020) – Giving Tuesday is just around the corner, and Sedona Public Library invites you to join us on December 1 for this exciting global day of generosity. When you give to your library, you give to the entire community, and this year, you'll double your money with our matching gift.
So much has changed globally and locally this year, and continues to change. But there is one thing that simply hasn't changed, not fundamentally. And that's us, Sedona Public Library. Our goals here at Sedona Public Library have been to both meet the challenges of the times, and more importantly, to be the reliable and consistent force for our local community as we have been for over 60 years.
And it is your continued support for the last several decades that has allowed us to maintain our solid array of services, and to most recently advance our technology, strengthen our WiFi, broaden our online presence, provide a parking lot holds pick up service, and more. We have been busy these last few crazy months meeting your safety needs and preferences, and maintaining our status as your 24/7 Library. Have you seen story time on Facebook? Have you watched our online poets and readers? We've got so much to offer, so, really, some great things never change.
That's why on Giving Tuesday we are launching our end-of-year campaign with an exciting twist: we have a matching gift! Your support will be matched dollar for dollar, up to $15,000, beginning on December 1 and through the end of the year. A loyal and anonymous donor made this opportunity possible as they are confident in both the Library, and the community we serve. You can double your money when you support your Library.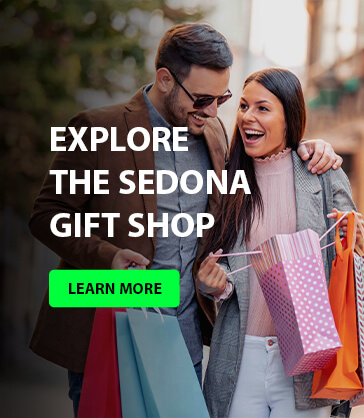 And if that isn't great enough, with this year's CARES Act, your cash gift of up to $300 to Sedona Public Library may qualify for the new Temporary Universal Charitable Deduction (TUCD). According to the Association of Fundraising Professionals (AFP), "Taxpayers who do not itemize their deductions can take a one-time deduction of up to $300 for gifts made to charitable organizations." As always, investing in the Library just makes sense. (Please visit with your tax expert for further information on the TUCD.)
On Giving Tuesday, a day designed to encourage people to do good, a day that has inspired hundreds of millions of people, over the last eight years, to give, collaborate, and celebrate generosity, we ask that you champion Sedona Public Library, a constant that is always here for everyone in the community, no matter what. Your gifts guarantee that we are an even stronger organization and even better prepared to meet your needs as they evolve during these changing times.
However you spend this weekend, and begin this holiday season during these uncertain times, please take care of yourselves, and each other. Hug those you can often. We'll see you online, or from behind our masks during open hours: in West Sedona, Monday through Friday, noon to 5 p.m., and in the Village, beginning on December 1, Thursday and Friday from 1 to 5 p.m. and Saturday from 10 a.m. to 2 p.m.
You can make your matching gift by visiting sedonalibrary.org/donate, or drop it off or in the mail at 3250 White Bear Road, Sedona, 86336. Thanks, happy holidays, stay safe, and stay well.
For questions, please email me at amackler@sedonalibrary.org.