By Carson Ralston
Camp Verde Community Library
Camp Verde AZ (October 30, 2021) – Join us on Tuesday, November 9th from 5:30-7:00 pm in Camp Verde Community Library's Fireside Room for a special performance by The Gina Machovina Trio.
The Gina Machovina Trio band members are Gina Machovina (guitar, vocals), Alberto Hinojoza (bass, vocals) and Claudia Tulip (flutes, vocals).
Gina is a classically trained guitarist, who loves nothing more than writing music and performing her favorite tunes. As a young southern Californian, Gina fervently studied the instrument, all the while writing and performing tunes for her original R&R group Rising.  Gina went on to earn a BA degree in guitar and lute performance.  She currently performs in Sedona, AZ and surrounding areas.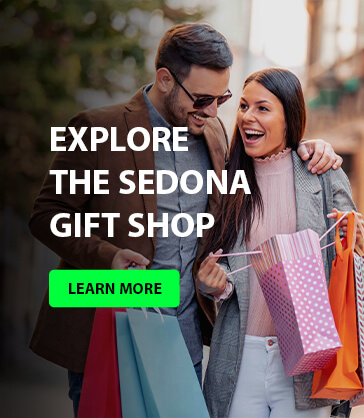 It was at a farmer's market in Camp Verde when Gina was performing, that  Claudia's highly attuned ears were drawn to the musician.  Claudia could hear the possibilities for a lovely musical pairing immediately. This chance encounter soon resulted in a beautifully fun musical relationship and many performances.
Alberto, also from the southern California area, grew up in a musical family, who used to say that since he was the one with 2 left feet in the family, he should focus on the music-making part.  Which he did as a singer and guitarist.  Once joined with Gina, the couple played and sang together at home and in barbershop quartets, but only recently on the stage, Al now hailing as the all-important rhythmic bass player with Claudia and Gina.
Classically and jazz-trained with a BA in music and a passion for world music, Claudia brings the air element to the Gina Machovina Trio with silver and indigenous flutes (Native American, bamboo, ocarinas, and panpipes) and vocals. She has also been the flutist of the William Eaton Ensemble since 1988. Ever since that chance encounter at the Camp Verde Farmers Market, Gina and Claudia have developed a signature sound with their unique arrangements of classical and original compositions deftly woven into the myriad of styles expressed by the trio in performances and recordings. As Alberto anchors the day with his bass heartbeat and Gina with her unparalleled musicianship and beauty, Claudia couldn't be a happier bandmate. The music is a joyfully creative sonic journey and we invite you to come along for the ride. 
Camp Verde Community Library is located just off of Montezuma Castle Highway at 130 Black Bridge Road, Camp Verde AZ. For more information about this or any other library program, visit the library's website at www.cvlibrary.org or call 554-8391.