Cottonwood AZ (December 2, 2011) – Folk legend John McEuen returns to Old Town for a special holiday concert on Saturday, December 10th at 7:00 pm at Old Town Center for the Arts.  For his third appearance in Old Town John brings two brilliant musicians, Nathan and Jonathan McEuen, his two sons, both headliners in their own right.
A founding member of the Nitty Gritty Dirt Band, John has performed over 8500 concerts and 300 television shows, covering more than 3 million miles, with the band and as a solo performer.  He has made over 40 albums (6 solo) that have earned 4 platinum and 5 gold recognition awards, including what Rolling Stone Magazine, in 1972, called "The most important record to come out of Nashville"  Will the Circle Be Unbroken.  John has also received Grammy nominations, CMA and ACM awards, Emmy nomination, IBMA record of the year award.
John will bring his guitar, banjo, fiddle, and mandolin along with favorite Nitty Gritty Dirt Band songs, number one hits, and the stories behind them to this OTCA 'encore' performance. Following yet another Grammy award last year, John's career is still going strong.  With his two sons Nathan and Jonathan for this concert, the trio will play a variety of folk, bluegrass, country, world and pop music, and also some favorite Christmas melodies.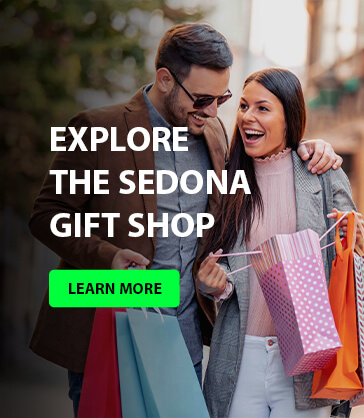 Nathan McEuen has created his own footprint in music through a unique style of singing, songwriting, playing, performing, and producing. In his 15th year of performing, as a solo performer, fronting various bands and supporting other acts he has logged over 2,000 live concerts, hundreds of radio performances and dozens of television appearances worldwide. Some of Nathan's performance highlights include: American Idol Season 8 Finale (with the Steve Martin Band), The Tonight Show with Jay Leno, and The Grand Ole Opry.  Nathan has opened for or shared the stage with Willie Nelson, David Crosby, Kenny Loggins, Graham Nash, The Avett Brothers, Leon Russell, and John Denver, to name a few.
Jonathan McEuen has always known life on the road – first by playing guitar and singing with his family, as well as singing background and playing guitar for other world class artists including Dwight Yoakam, Dave Mason, and Robben Ford.  Co-fronting his own band with cousin Jamie Hanna (son of Jeff Hanna from the Nitty Gritty Dirt Band), he was signed to the major record label MCA Nashville, (a division of Universal Music Group). Jonathan has performed on Jay Leno, at the Grand Ol' Opry, and at Red Rocks in Colorado. Armed with a quick wit and personal charm, Jonathan moves fluidly in and out of folk, rock and bluegrass/country influences, making delightfully eclectic music for everyone along for the ride.
John's solo shows are equal parts comedy routine, history lesson and jaw-dropping display of musical virtuosity.   He clearly enjoys performing, having been in over 7000 shows.  Don't miss this rare opportunity to see one of the music legends of our time, joined by his two sons Nathan and Jonathan.  This performance is sponsored by Best Western Cottonwood Inn. Tickets are $20 in advance, $22 at the door and $25 for priority seats.  Tickets are available online at www.showtix4u.com and at Jerona Java Café and Desert Dancer in Cottonwood, and Golden Word and Crystal Magic in Sedona.  Old Town Center for the Arts is located at 633 N. 5th Street (Corner of 5th and Main) in Old Town Cottonwood.  For further information call Elena at 928-634-0940 or visit www.oldtowncenter.org.