Jerome AZ (June 25, 2013) – First Saturday Jerome Art Walk celebrates the Fourth of July weekend in artistic style as galleries and studios open the doors for an evening of summertime enchantment. From the lively Old Jerome High School to Made in Jerome Pottery at the other end of town, delightful surprises abound in this artist colony high on Cleopatra Hill. Restaurants will be offering delicious fare and the charming hotels and Bed and Breakfasts will be welcoming visitors on this holiday weekend. Cool evenings at a mile high beckon guests from the steamy Arizona valleys and lovely art is as much a draw as the respite from the heat. The town shuttle offers free transportation all evening so be prepared to park and let someone else do the driving, if you choose not to walk. With 23 galleries and studios all open in this magical town, one of a kind art is everywhere. Festivities on July 6th begin at 5:00PM with doors open until at least 8:00 PM. For more information visit www.jeromeartwalk.com or call Donna @(928) 649-2277.
A sampling of what is in store for the art lover follows.
Zen Mountain Gallery welcomes new artist Mui-Joo Wee to its stable of regional, contemporary and contemplative fine artists. Mui-Joo works with traditional Chinese ink on rice paper to create beautiful Zen images. Zen Mountain Gallery is located at 515 Main Street Jerome. 634.5009
New jewelry designs by artist Lina Tsui will be featured during Jerome's July Art Walk. Sparkling garnets, rubies, blue topaz, and peridots are delicately set in 14kt gold fill wire to create unique feminine showpieces. Join Pura Vida for champagne and chocolates the evening of the Art Walk
The heat is on but there are some cool artists on display at The Wary Buffalo's Pentimento Gallery. And as the thermometer rises, our prices drop 10% on all original paintings and sculptures during July's ART WALK in Jerome. Come on up Cleopatra Hill and visit us at The Wary Buffalo.
"Wine About the 'Walk" (TM) at Bitter Creek Winery/Cellar 433 with a very special Art Walk Happy Hour with $1 off John McLoughlin's transcendent white blends and $2 off his luxurious red blends. We now offer snack baskets including a bounty of cheeses, crackers, fruit and nuts. Perfect for two! Sit for a moment and savor our flavors, Take in the creations of 13 amazing artists!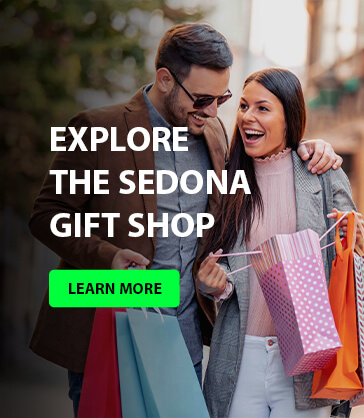 A fabulous selection of custom jewelry created by the father and son team Rick and Ricky Hernandez can be seen at Jerome's Jewelry. Unique custom creations in 14k Gold and Sterling Silver. Drusy, Tanzanite, Arizona Peridot and Fire Agate are among the colorful collection along with brilliant rainbow colors of Australian Opal. Jerome's Jewelry is the hot spot to shop. 114 Jerome Ave.
The member-artists of the Jerome Artists Cooperative Gallery on Main Street are preparing to prove why their historic hotel gallery is a major contributor to the town's popularity when they unleash their artistic interpretations of "Jerome Rocks" in the annual Summer Membership Show next month. The exhibition will open on Saturday, July 6th in conjunction with the town's First Saturday Art Walk and continue until August 1st. Many of the 35 artists especially look forward to the annual membership shows- the first of which falls during the fall holiday season, and the second in the summer- because only then are they allowed by gallery regulation to show works from media other than their specific juried category. It is not unusual to see a painter show off secret talents in ceramics or a glassblower showcase a jewelry series. Of course, visitors can also look forward to catching up with favorite artists and their latest juried works as well.
Join us for a lovely, breezy summer evening of whimsy and inspiration! At Roberge &,Day Studio we specialize in creating magic and helping you to do the same. Enjoy our beautiful gallery of handcrafted fiber arts and check out our fabulous classroom to see how they are made. We will have demonstrations on felting throughout the night. If you've been feeling the pull to explore your own creativity, you're ready for some original, one-of-a-kind adornments, or you've been looking for specialized fibers, we have something wonderful for you!
Stop and shop at Casa Latina located in the Merchants Gathering building for summertime clothing, jewelry and other colorful things. While there, hangout and enjoy refreshments and music by artist Duane Ewing
Cody has some great new paintings on the easel, including some new Jerome and Grand Canyon pieces. Stop in and see what new luminous paintings are in the works. Cody DeLong Studio is located at 300 Hull Ave, next to the visitor's center. 928-300-4576. Live music and refreshments.
Gallery 527 hosts the yearly show titled " The Stain of Politics". Topical poetry will be performed by Gary Every and friends. Expect a little bit of Greenwich Village in Jerome as these talented writers read their original work. Gallery artist Susan Pitcairn may be on hand to read from her new book of poetry, which is about to be released. Ardis Harsche will continue her drawings of the people of Jerome, created with colored pencil on canvas. Joe Ward will have a new statement about our world in the form of a painting. Marian Ward creates a yearly statement in her medium of precious metal clay. As of now, the rest of the work to be shown is going to be a surprise. For more information about the July 6th Art Walk, contact Donna at 928.649.2277.