Celebrate the pre-Academy Awards week with Oscar short-listed documentaries
Sedona AZ (February 11, 2013) – The Sedona International Film Festival is proud to present its first "Almost Oscars Week" at the Mary D. Fisher Theatre Feb. 19-22. The festival presents the Northern Arizona premieres four award-winning documentaries that made the prestigious Academy Award shortlist for Best Documentary Feature.
"These are four of the films that were shortlisted for the Oscars, but didn't make the final cut of the five nominees," said festival director Patrick Schweiss. "We felt we owed it to our audience to feature these films that ALMOST made it in the days leading up to the Academy Awards. They are absolutely extraordinary documentaries."
DETROPIA
Tuesday, Feb. 19 at 4:00 p.m.
Detroit was the birthplace of the middle class, an industrial utopia where anyone who worked hard enough could experience the "American dream." Today, Detroit is on the brink of bankruptcy. In the past 10 years this Midwestern icon has lost 25% of its population and 50% of its manufacturing jobs. City officials are in the midst of the most dramatic "downsizing" of an American city ever seen — demolishing thousands of homes, reconsolidating massive tracts of excess land, cutting basic services and encouraging Detroiters in marginal neighborhoods to move.
How the Motor City reboots itself will set the example for countless other post-industrial cities with similar fates. And today the entire country is watching to see if this storied metropolis has the courage, creativity and grit to reinvent itself — instead of implode.
"Detropia" is a cinematic tapestry that chronicles the lives of several Detroiters trying to survive and make sense of what is happening to their city. An owner of a blues bar, a young blogger, an auto union rep, a group of young artists, an opera impresario and a gang of illegal "scrappers" make up an unlikely chorus that illuminates the tale of both a city and a country in a soul-searching mood, desperate for a new identity.
AI WEIWEI: NEVER SORRY
Wednesday, Feb. 20 at 4:00 p.m.
Named by ArtReview as the most powerful artist in the world, Ai Weiwei is China's most celebrated contemporary artist, and its most outspoken domestic critic. In April 2011, when Ai disappeared into police custody for three months, he quickly became China's most famous missing person, having first risen to international prominence in 2008 after helping design Beijing's iconic Bird's Nest Olympic Stadium and then publicly denouncing the Games as party propaganda. Since then, Ai Weiwei's critiques of China's repressive regime have ranged from playful photographs of his raised middle finger in front of Tiananmen Square to searing memorials of the more than 5,000 schoolchildren who died in shoddy government construction in the 2008 Sichuan earthquake. Against a backdrop of strict censorship, Ai has become a kind of Internet champion. His frequent witty use of his blog and twitter, he is able to organize, inform, and inspire his followers, becoming an underground hero to millions of Chinese citizens.
First-time director Alison Klayman gained unprecedented access to the charismatic artist, as well as his family and others close to him, while working as a journalist in Beijing. In the years she filmed, government authorities shut down Ai's blog, beat him up, bulldozed his newly built studio, and held him in secret detention; while Time magazine named him a runner-up for 2011's Person of the Year. This compelling documentary is the inside story of a passionate dissident for the digital age who inspires global audiences and blurs the boundaries of art and politics.
THE WAITING ROOM
Thursday, Feb. 21 at 4:00 p.m.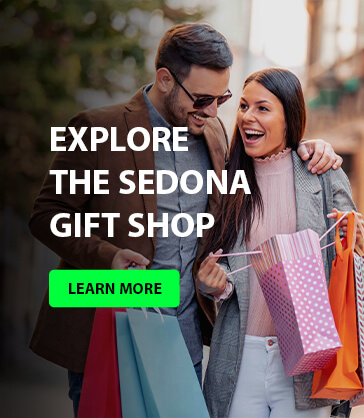 "The Waiting Room" is a character-driven documentary film that uses extraordinary access to go behind the doors of an American public hospital struggling to care for a community of largely uninsured patients. The film offers a raw, intimate, and even uplifting look at how patients, staff and caregivers each cope with disease, bureaucracy and hard choices.
The ER waiting room serves as the grounding point for the film, capturing in vivid detail what it means for millions of Americans to live without health insurance. Young victims of gun violence take their turn alongside artists and small business owners who lack insurance. Steel workers, taxi cab drivers and international asylum seekers crowd the halls. The film weaves the stories of several patients – as well as the hospital staff charged with caring for them – as they cope with the complexity of the nation's public health care system, while weathering the storm of a national recession.
"The Waiting Room" lays bare the struggle and determination of both a community and an institution coping with limited resources and no road map for navigating a health care landscape marked by historic economic and political dysfunction. It is a film about one hospital, its multifaceted community, and how our common vulnerability to illness binds us together as humans.
THE HOUSE I LIVE IN
Friday, Feb. 22 at 4:00 p.m.
As America remains embroiled in conflict overseas, a less visible war is taking place at home, costing countless lives, destroying families, and inflicting untold damage on future generations of Americans. Over forty years, the War on Drugs has accounted for more than 45 million arrests, made America the world's largest jailer, and damaged poor communities at home and abroad. Yet for all that, drugs are cheaper, purer, and more available today than ever before.
Filmed in more than twenty states, "The House I Live In" captures heart-wrenching stories from individuals at all levels of America's War on Drugs. From the dealer to the grieving mother, the narcotics officer to the senator, the inmate to the federal judge, the film offers a penetrating look inside America's longest war, offering a definitive portrait and revealing its profound human rights implications.
While recognizing the seriousness of drug abuse as a matter of public health, the film investigates the tragic errors and shortcomings that have meant it is more often treated as a matter for law enforcement, creating a vast machine that feeds largely on America's poor, and especially on minority communities. Beyond simple misguided policy, the film examines how political and economic corruption have fueled the war for forty years, despite persistent evidence of its moral, economic, and practical failures.
Tickets are $12, or $9 for Film Festival members. A special discount will be offered for attending all four films. For tickets and more information, please call 928-282-1177. Both the theatre and film festival office are located at 2030 W. Hwy. 89A, in West Sedona. For more information, visit: www.SedonaFilmFestival.org.