By Tommy Acosta
As a news reporter in the Bronx for many years, one thing I learned to do well is read people's faces. I could usually tell who was lying, telling the truth or trying to hide something from me.
I must say that the Trump mug shot is one of the most intriguing photos I have ever seen. Divide the image of his face in half and if you look at his face on the left side, you'll see a man who believes he was betrayed; a man who almost, cannot fathom what people have done to him or are trying to do to him.
He appears like a man that believed they lived for the purpose of doing good, yet by that effort, found himself vilified, attacked, and arrested. He is bitter, sad, and unhappy.
The message is: "How could you have done this to me?" He asks with his face from the left.
Still, there is a certain defiance in his left eye. It's like he's saying, "Yes, I was hurt. Yes, I was betrayed. Yes, I was vilified. Yes, they're trying to get me. But I'm going to make them pay."
There's a resolute determination in the corner of his downturned mouth. His teeth are clenched, ready to deal with whatever gets in the way of continuing his quest for his re-election dream.
That side of his face does not convey defeat or shame. Rather, it encapsulates a smoldering, wounded anger rising from his depths.
When you look at the right side of his face, it's a totally different picture. The wrinkles are gone. The puffiness and bag under his left eye is not there.
He looks 20 years younger, as if his youth has returned. Look at his lips, that straight line, totally different than the curl of his lip on his left side.
Where his left eye reveals anger and emotion, his right eye is cold and calculating. No emotion. Razor sharp focus.
The right side of his face wants to fight. It's a young, strong Trump. He's ready to rumble. He is going to make those who hurt him wish they never had. That's what his right eye says to me.
Keep looking. Note all the subtle differences between them. The left eye is intense. In his right eye, there's a fire. He's not going to stop. He still believes no one can derail him.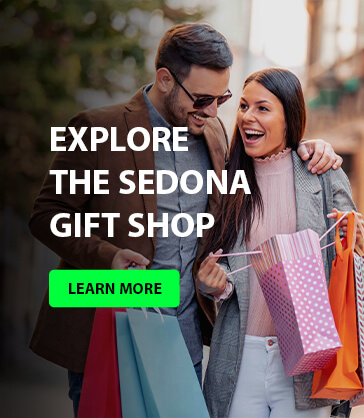 Study the differences between the left and right sides of his face. It's almost like there are two different people, like Dr. Jekyll and Mr. Hyde.
Yet, both eyes, both sides, seem to reflect a determination to rise to the challenge and kick ass.
I find it hard to believe that no one else has picked up on this. Every time I look at the mug shot, I can't un-see it.
On the left, it's like he's saying, "Yes, I've been hurt. Yes, I've been betrayed."
On the other side of his face, he's saying, "I'm going to come back, and I'm going to mess with a lot of people. If you've crossed me, I'm going to make you sorry."
Look into those eyes. It's like two different parts of his brain are at work here. Notice as well that the eyes are different sizes.
What the heck is going on? Photo shop? An anomaly in the jail's camera or lighting?
You can see it in the twisting of his lips, the wrinkles, the bags, the eyebrows—everything. One side of his face is saying one thing, and the other side is saying another. You just have to look deep enough, and you will see and like me, not be able to un-see it again.
Whether one loves him or hates him or like me is a detached-political observer marveling at the way he creates deep rooted emotional responses in the public, something is definitely wrong with this picture.
Looking at it has to create some kind of effect in the unconscious mind. Like looking at The Mona Lisa. Something does not add up in Leonardo DaVinci's masterpiece and that's why there is so much mystery associated with that piece of timeless art.
It's the same with Trump's mug shot. Something does not add up. Something is…off.