Sedona AZ (March 26, 2013) – Experience the Sedona Red Rock High School Fab Five April 6 at 7:30 pm. These aspiring orchestra students have each earned accolades from AMEA and the Northwest All-Region Orchestra. Tickets are $15.00 general admission, $10.00 for students with ID, doors open at 6:30pm.
Three students from Block 4 orchestra class auditioned for the Northwest All-Region Orchestra Competition at the Coconino High school on Jan. 22. All three students also competed in the Northwest All-Region Orchestra Solo and Ensemble contest that same day. All received top ratings.
Sedona Red Rock High School freshmen Miri Nishikawa (violin), Cosmo Illenberger (violin) and Peter Hoyle (cello) participated in a blind audition against other high schoolers in our state's region. They have been practicing since September 2012. Their audition was a success, and they each earned a seat in the All-Region Orchestra performance on Feb. 15 and 16 in Flagstaff. The final results of the Solo and Ensemble pieces included a superior rating (highest) for Hoyle and an excellent rating (second highest) for Illenberger and Nishikawa. The duet ratings came back with Hoyle and Illenberger receiving an excellent as well as Hoyle's duet performance with Aurora Lawrie.
"I started playing violin at the end of 5th grade. Since Cosmo and Peter have already been playing for a while by the time I started, I had a really hard time catching up with them. Even now I don't think I'm still as good, which is frustrating for me. When I first heard about the Regional Orchestra Audition, I thought I would never make it in. With a lot of help from Mr. Shaw my private violin teacher, and Ms. Yeates I managed to get in," Nishikawa said.
Hoyle was one of only 14 cellists chosen out of the 40 cellists who auditioned. "I picked up the cello all the way back in 5th grade. Before that, I had played the piano as well as the violin, but nothing felt as good to play as the cello. The cello is a beautifully made instrument, and its beautiful tone inspired me to take my playing to the next level. I've worked hard, and getting into the Northwest All-Region Orchestra was my latest challenge. All of the grueling hours of practice paid off. I made it into the orchestra, and ended up making third chair as well. Getting together musicians to create beautiful music in one orchestra is one of the most amazing things I have ever experienced, being inside the orchestra, listening to it from the inside. Being able to float on a sea of music like that is the reason why I've stuck with playing music for so long," Hoyle said.
Nishikawa and Illenberger made the first violin section, which means they placed in the top 20 out of the 88 violinists that auditioned. There were a total of 170 string players that auditioned, and only 78 made it in the Northwest All-Region Orchestra.
Ms. Courtney Yeates, orchestra teacher, said, "This is a major accomplishment for any musician in the area, but especially outstanding considering all three of my students who were chosen are only freshman."
Approximately 254 young musicians auditioned for the All-Region Orchestra. After making the orchestra, the students had to prepare four new pieces of music for chair placement upon arrival to the festival on Feb. 15. A chair placement test ranks players by how well they perform each piece of music. First chair is the highest ranking within a section. Hoyle placed 3rd chair cello, Illenberger placed 10th chair violin and Nishikawa placed 20th chair violin.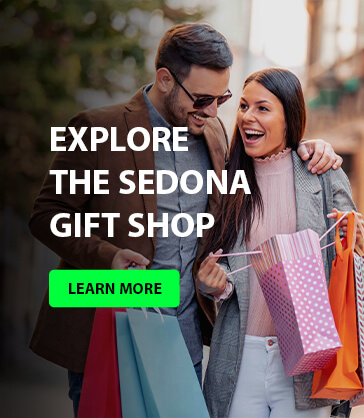 "The suspense between the day of the auditions and the day we got our scores back was almost unbearable. Surprisingly Miri and I made first violin. I am extremely grateful for being part of the whole experience. The massiveness of the whole orchestra was amazing, and the sound we produced actually moved me emotionally. I would've never expected a group of high school kids to be able to create something so amazing and beautiful." Illenberger said.
The group plans to perform again at the Fab Five Concert at Studio Live, April 6 at 7:30 pm. The concert will feature the five string players who made the Northwest All-Region Orchestra and received top ratings in the Arizona Music Educators Association Solo and Ensemble Contest. Three of the five students who participated are from our high school. Hoyle, Nishikawa and, Illenberger will be accompanied by Sean Bresnan and Aurora Lawrie. They will each perform their contest pieces.
Aurora Lawrie began her cello studies in Sedona at the age of 11, and currently studies with Mary Ann Ramos, cello professor at Northern Arizona University. Aurora was principal cellist of the NAU Academy Orchestra in 2010-11 and 2011-12, and currently plays in the Phoenix Youth Symphony and the Verde Valley Sinfonietta. Aurora was the Flagstaff Symphony Orchestra Student Musician of the Month for January 2011. She has performed in solo recitals and chamber groups at Sedona Public Library, in private homes, in church music presentations, at weddings, at fund-raising events, and in the Verde Valley Concert Association's annual Rising Stars concerts for the past three years. In summer 2012 Aurora studied at the Credo Chamber Music program at Oberlin College. In summer 2013 she will be studying at the Summer String Academy at the Jacobs School of Music, Indiana University.
Sean Bresnan (Senior at Verde Valley School) is an avid musician with Cello being his secondary instrument. After three years of instruction Bresnan secured the 4th Chair in the 2013 Northwest All-Region Orchestra his first year of auditioning. Sean hopes to attend the Berklee School of Music in the fall as a guitar major. He has studied under Courtney Yeates (Cello) and Ralph Illenberger (Guitar).
Cost for tickets are $10 for students and $15 for adults. They will be available for purchase at StudioLiveSedona.com or at the door. Concert proceeds will benefit the students for their summer music camp fees and college expenses.
For more information please contact the Sedona Performing Arts Alliance/Studio Live at (928)282-0549. Tickets are available online at www.studiolivesedona.com or at the Studio Live box office located at 215 Coffeepot Drive in West Sedona.
The Sedona Performing Arts Alliance is a nonprofit organization, 501(c)(3) that serves as a catalyst for community development through quality arts programming. We are dedicated to the advancement of the performing arts through education, live performance and artist support.
(Editorial and Images provided by Alejandra Betancourt, Freshman at Sedona Red Rock High School)