Cottonwood AZ (March 7, 2013) – British guitar maestro Adrian Legg brings his distinctively powerful, dazzling style of play to audiences in nine states and sixteen cities during his upcoming USA tour. Legg will play the intimate & elegant Old Town Center for the Arts on Tuesday, March 19th at 7:00 pm, and will showcase compositions from his recently released and highly acclaimed CD, "The Very Best of Adrian Legg (Varese Sarabonde Records)." The Adrian Legg concert is sponsored by Cottonwood Best Western Inn.
Hailed as "ridiculously talented" by Music Week, the adventurous Legg is widely regarded as a "genius of acoustic guitar wizardry" (Los Angeles Reader) and a "guitarist of great power, invention and versatility" (St. Petersburg Times). He is renowned on both sides of the Atlantic for his signature blend of music styles and mastery of both acoustic and electric guitar technique.
"We are extremely fortunate to have Adrian perform at OTCA," commented co-Director William Eaton, "he's one of those guitarist – musicians that you have to see to believe." Throughout his career, he has earned the highest praise from the media. The Philadelphia Enquirer explains, "There are guitarists and then there are wizards. Adrian Legg is one of the wizards. He has enough technique to do just about anything he wants, but also the sensitivity to honor the contours of a melody." The St. Petersburg Times says, "Through fast-fingered picking, spontaneously layering parts and occasional ringing harmonics, he sounds like an orchestra." Acoustic Guitar notes that "the guitar is the most versatile instrument in the world, and nobody demonstrates this better than Adrian Legg."
Adrian Legg was Voted "Guitarist of the Decade" by Guitarist Magazine in England. He has won the U.S. Guitar Player's Reader's Poll Winner for Best Acoustic Fingerstyle Guitarist four times. With his 1990 American recording debut on Guitars & Other Cathedrals, Legg found great success across the pond as a regularly touring solo act, headlining and sharing bills with fellow guitarists Richard Thompson, David Lindley, Eric Johnson, Joe Satriani and Steve Vai, among others. Legg has recorded over a dozen award winning albums, instructional videos, and written two books: Customizing Your Electric Guitar and a collection of his compositions in tablature and standard notation, Pickin' and Squintin.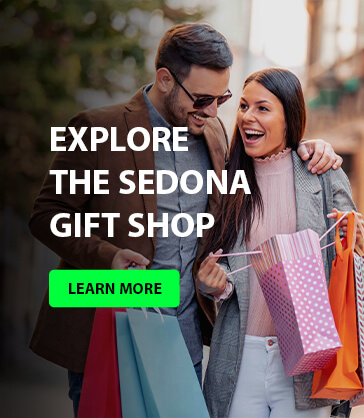 Described by Audio magazine as a "kind of cross between Robert Fripp and Garrison Keillor," Legg is a genuine entertainer who excels at not only painting pictures if not frescoes and telling stories with music but also wittily regaling his audiences with tales from his life and travels and his cogent and often oblique yet thought provoking observations on a spectrum of topics.
Popular BBC radio personality Andy Kershaw says of Legg, "Quite simply, there is no one else like him," citing his "dazzling technique and equally large dollops of spirit, humor, passion, eclecticism and spontaneity." Come and see the fascinating, imaginative, guitarist Adrian Legg at Old Town Center for the Arts on Tuesday, March 19th at 7:00 pm
Old Town Center for the Arts Is located at 5th Street & Main in Old Town Cottonwood. Tickets for Adrian Legg are $18 in advance, $20 at the door, and $25 priority seating in the first 3 rows. Tickets are available online at showtix4u.com. Tickets are also available in Cottonwood at: Orion Flour Garden Café and Jerona Java Café and in Sedona at Crystal Magic. For upcoming events, visit www.oldtowncenter.org. For further information, contact Elena Bullard at 928-634-0940.