By Robert Albrecht
Sedona AZ (June 12, 2021) – We all love a good pizza, right? What if we could have that pizza and at the same time help the animals at the Humane Society of Sedona? Sounds like a win-win and it is.
In honor of National Best Friends Day on June 8th, two local Sedona businesses have partnered to make this happen for the month of June; Famous Pizza & Beer in West Sedona and the Village of Oak Creek (VOC) and Sedona Engraving, Awards and Copy Services in West Sedona.

Sedona Engraving, Awards and Copy Services will provide close to 10,000 pizza box labels featuring different adoptable animals at the Shelter throughout June. Owner Steve Crawley stated "We are extremely excited to spread the word about these wonderful animals needing homes to the community and our visitors to Sedona. The work the Shelter does is so important, and our family owns rescues, and they are not just best friends, they are beloved family members."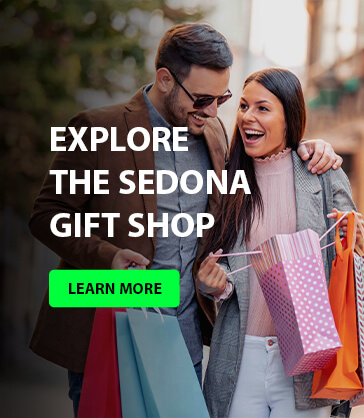 "Shelters across the country have found that the pizza box promotion is a successful way to advertise their animals to a wider audience", Jennifer Brehler, Executive Director at the Humane Society of Sedona explained. "Not everyone follows our online adoption pages, so we wanted to try a different approach so that the animals had more opportunities to find loving families."
Brehler continues, "We were thrilled when Famous Pizza & Beer and Sedona Engraving, Awards and Copy Services jumped at the chance to help us. We are continually thankful for the support of businesses in the community, and we could not find the homes for hundreds of our animals each year without their help."
Both locations of Famous Pizza & Beer will feature the labels and owner Steve Buysse said, "Our teams are looking forward to helping the animals by getting their pictures in front of all of those customers who take away our pizza boxes. We are hopeful that all the animals featured get adopted in June and early July and the promotion is a success." 
Pizza customers who find that "furry family member" that they would like to meet, you can check the Humane Society of Sedona's website at www.humanesocietyofSedona.org/adopt to view more information on your choice. Then, call the Shelter at (928) 282-4679 to make an appointment to meet-and -greet the animals. An appointment is necessary as we are still following Covid-19 protocol. The Humane Society of Sedona is located at 2115 Shelby Drive in West Sedona and open from 10 a.m. to 4 p.m. daily. For more information, please contact Felicia Filep, Director of Development, Humane Society of Sedona at fflep@humanesocieyofsedona.org.