Sedona AZ (October 4, 2018) – Experience the figure in movement and stillness, and draw if you dare during the Sedona Arts Festival Draw-a-Thon, October 13, 10am-1pm, at Sedona Red Rock High School! Artists and attendees of the Sedona Arts Festival are invited to a unique opportunity to experience drawing the semi-clothed figure at a "Draw-a-thon," where performer/models will dance into poses.
At the Draw-a-thon, performance artist/models Pash Galbavy and Mark Stevens will dance into poses that will be based on their work together as performance artists and contact improvisational dancers. They will then offer 6-minute, "quick gesture" poses that attendees will be invited to draw. Attendees are welcome to watch or to draw on the easels, which are donated for the occasion by Sedona Arts Center.
"I waited 30 years to see something like this in Sedona," local author, James Bishop, Jr. said about seeing the dancer/model performance at Sedona's first Draw-a-thon, which was at at Sedona Arts Center last January. Bishop, who is a local arts icon, further stated: "Sedona's art spirit is as strong as ever because people who love art truly need it in the same way as they need sunsets and oxygen."
Held against the backdrop of Sedona's breathtaking red rock vistas, the Sedona Arts Festival will present its 28th annual fine art festival on Saturday, Oct. 13 and Sunday, Oct. 14, 2018. Attracting artists from across the country, this renowned festival will showcase a diverse line up of over 100 juried artists as well as live music, food and art fun for the kids. Since its inception in 1989, the Sedona Arts Festival has funded nearly $300,000 to art programs and scholarships.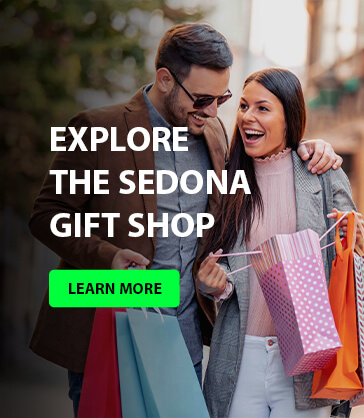 Featured at this year's festival are Master Potters Laura Bugarini Cota and Hector Gallegos Martinez, a husband and wife team who are two of the best second generation potters from Mata Ortiz, Mexico. Food truck choices, raffle prizes, a Gourmet Gallery with locally produced kitchen, bath, and home items, and the interactive KidZone are all included in a glorious fall day in Sedona.
General festival hours are 9 a.m. to 5 p.m. on Saturday, Oct. 13 and 10 a.m. to 4 p.m. on Sunday, Oct. 14. Tickets can be purchased for $10 online in advance at www.sedonaartsfestival.org. Admission at the gate is $12. Children 12 and under are free.
At the Sedona Arts Festival Draw-a-thon, October 13, 10am-12pm, enjoy dancer/models dancing into poses you can draw. Cost is $10 in advance, which includes a two-day festival pass. For advance Draw-a-thon tickets, contact (928) 284-4021 or pash@unmaskit.com.