Supplies to Benefit Verde Valley Domestic Violence and Drug Rehab Shelters
Prescott AZ (April 10, 2020) – MATFORCE is hosting a one-day drive for much needed supplies on Tuesday, April 14 from 9 AM to 4 PM. The drive will benefit the Verde Valley Sanctuary, Steps to Recovery in Cottonwood, and Lighthouse Sober Living in Camp Verde.
Sheila Polk, Yavapai County Attorney and Chair of MATFORCE, said, "Unfortunately, we are seeing an increase in domestic violence during these difficult times. Levels of anxiety and stress are rising as families are living in close, shared spaces without the normal release valves that school and work offer. We are also seeing an increase in drug overdoses."
The public is invited to drop off supplies at one of four locations in the Verde Valley. In Sedona, supplies are being collected at the main entry of the Sedona United Methodist Church, 110 Indian Cliffs Road, and at the Cafe Jose Restaurant, 2370 AZ 89 A, Suite 1. In Cottonwood, drop-off bins will be in the lobby of the Cottonwood Police Department, 199 South 6th Street. The Camp Verde Marshal's Office, located at 646 South 1st Street, will also be accepting donations. MATFORCE volunteers will be handing out surprises for the first 5 cars to donate at each location.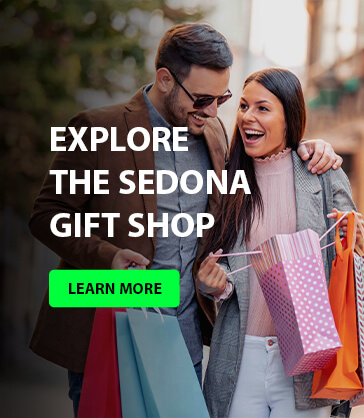 The Verde Valley Sanctuary offers a safe haven for victims of family violence and sexual assault, providing shelter to those who escape from abusive situations. The following items are needed: face masks, hand sanitizers, hand wipes and surface cleaners;  gift cards for gas, groceries, clothes or restaurants; makeup, hair dye, lotion, perfume, deodorant and toothbrushes/ toothpaste; and diapers (all sizes) and rash creams.
Steps to Recovery, located in Cottonwood, is a substance abuse and recovery program.  Lighthouse Sober Living in Camp Verde offers a sober recovery-based environment for newly sober adults. Both organizations are in need of items to assist residents in coping and avoiding relapse including: board games (new or used); tools to fix mountain bikes; sanitizer wipes, hand wipes, toilet paper and personal hygiene products such as deodorant, toothbrushes/ toothpaste, dental floss, soap, shampoo, conditioner, razors and shaving cream; food staples such as rice, pasta, ramen, soup, cereal, bread, all canned goods (beans, meat, veggies and fruit), pasta sauce, and crackers; cold medicine (but NOT Nyquil) and vitamins; and pre-loaded cards for Walmart or grocery stores.
"The services of our local non-profits are stretched very thin," said Merilee Fowler, director of MATFORCE. "We want to help those agencies who are directly providing services to those in need."
Polk encourages everyone to comply with the CDC's recommendations and cover their face when dropping off goods. "Just be sure," she said, "to follow the safety rules established by the Centers for Disease Control." Those recommendations can be found at: https://www.cdc.gov/coronavirus/2019-ncov/prepare/prevention.html.