Sedona AZ (June 19, 2019) – Friday June 21st 7pm Bluesman Mike and his band The Blues Review will perform at Sound Bites Grill for the first time. The group's music genre is Jazz and Blues. They mix cover songs with original compositions and have their audiences shaking and bobbing to the blues jazz grooves.
"The Blues Review Band was formed by Bluesman Mike's and his love for blues music. In 2007, he bought himself a bass guitar and began to create and rehearse the bottom end of the rhythm section: Bass. Bass Guitar is Mike's passion and shares a funky blues groove. Mike has been performing in the Phoenix area and beyond with his band The Blues Review for over ten years. He leads the band with co-founder of The Blues Review, Doug Hill. The group's first release is entitled, Blues for the Road. This CD Compilation includes the hit single "I love Money".
Along with Bluesman Mike (bass, vocals, and harmonica) are Sugar Bear on lead guitar and vocals; Bobby Nealy on keyboards, and Steve Loecher on drums. The inside of the CD cover also displays photos of Julissa Ruth, Tony Mockridge, Sandra Bassett, Perry Seen, T.J. Henry, Tim Robinson, Sam Speed, and Jijjy (that's J-I-J-J-Y) Van.
Bluesman Mike and the Blues Review Band want one and all to know: "We Do the Blues, but a whole lot of jazz and soul along with it"!
The Blues Review Band  performs as a 4, 5, or 6, piece Blues Band w/ Sax, Male, and Female Vocals, Genera we do Blues, Jazz, R&B (Motown)….We have performed at most of the major festivals, Phoenix, Scottsdale, Litchfield, Carefree area, as well as some of the top Clubs,and venues, such as, The Scottsdale Center for The Performing Art's,  Kazimiers, Casablanca, Va Bene, Rhythm Room, Hard Rock Cafe, Firerock Resort, and Wild Horse Pass Casino.
The Blues Review Band is a party on stage! They enjoy taking their audiences for a musical journey and they always look like they are having a blast on stage sharing their music. The vibe is contagious. A good time is what seeing Bluesman Mike and The Blues Review Band is all about!
Come and see, hear, and experience The Blues Review Band perform for the first time at Sound Bites Grill!  Call and Reserve your table for this fun blues and jazz band from Phoenix!
Doors open at 5:30 p.m. for dinner and the show begins at 7:00 p.m. There is a $10 Cover to sit in the show room where the band performs. If you want to enjoy the venue's patio or main dining room there is no cover. Dinner is available in the show room until 10 p.m.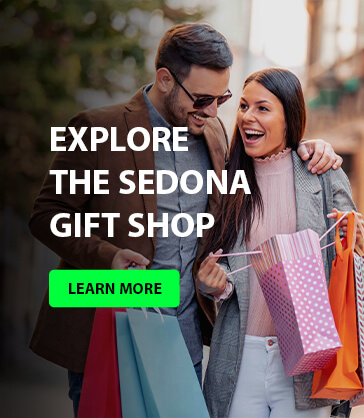 Sound Bites Grill always has music Wed thru Sun evenings. This week starting Wed June 19th Robin Miller will be performing from 6-9 p.m. for Wineaux Wednesday. Robin is a Sedona favorite with of 20 albums produced and his own Pandora station. Very accomplished musician who loves to entertain. There is no charge to enjoy the music.
On Thursday June 20th Robin will be performing with his son Eric Miller. Yes music runs in the family. The duo take the stage at 6 p.m. and perform until 9 p.m. You will enjoy a lot of original music and some covers. Eric is best known for his Latin Jazz acoustical guitar playing. Eric has traveled all over the world and studied music. If you have time check out his bio on www.ericmillermusic.com  There is no charge to enjoy the music.
Saturday evening June 22nd Esteban and Teresa Joy return for their Sedona concert. Classical and flamenco guitar, violin, piano and drums completes this incredible concert. The doors open at 5:30 for a 7 p.m. show time. This is a ticketed event. You may purchase tickets online or over the phone.
Sound Bites Grill is located at the Hyatt Pinon Pointe Shops in uptown Sedona. The entertainment restaurant is open for lunch and dinner Tues thru Sunday from 11:30 a.m. to 9 p.m. and Friday and Saturday evenings until 10 p.m.
The shops at Hyatt have plenty of parking on property and Sound Bites is located next to Starbucks. Reservations are suggested but not required.
For more information, reservations or tickets call 928-282-2713 or visit www.soundbitesgrill.com
Artist: The Blues Review Band
When: Friday, June 21st, 2019
Where: Sound Bites Grill 101 State Route 89A 
Price: $10
Website:  www.soundbitesgrill.com