Sedona AZ (April 4, 2018) – Music in The House is proud to present two wonderful and stylish young singer/songwriter/performers Devin Angelet and See Bliss.  Both Devin and See have performed shows in the Verde Valley, and both have previously joined "regulars" Ryan Biter, Leslie and Larry Latour, and Jim French for their Music In The House shows.  This will be the first Music In The House headlining performance for both of these talented performers! This special two-part show will be on Friday, April 20th, 2018, 7:00 pm at the Sedona Hub. Tickets are $10 at the door and online at www.showtix4u.com, and doors open at 6.30 pm.
With exuberance and spirit, singer-songwriter Devin Angelet showcases her broad creativity and flexibility in a unique blend of jazz, hip hop, pop, and more. Devin wows audiences with her throwback-style, unique Beatles' interpretations, and jazz revivalist style, sharing a "whole lotta fun" and always coming from the heart!   Whether singing her original songs or covering gems from the century past, Devin Angelet gives each performance a genuinely refreshing nuance, just her own. She invites her listeners to discover the incandescent joy which adorns each moment, mysterious and spontaneous, encouraging them to make themselves and their world a better place; to grow in compassion, to see the beauty inside and out, to unite, and to dare to love everyone, now. Devin will be accompanied by guitarist J.R. Robusto and drummer Caleb Wright.
The style of See Bliss can most easily be called Soulful Jazzy Folk, presented with poetic lyrics and a soulful, fluid voice, inspired most deeply by Van Morrison and Janis Joplin. While saxophone is See's first instrument and her jam band beginnings showcase her rock talents, her folk and jazz guitar stylings closely follow.  See Bliss has performed many well received shows in the Sedona area, and she has used her saxophone and soulful singing to back up a number of Hub performers. For this Music In The House Performance she'll be performing original songs with the accompaniment of Ivan Wade on standup base, and she may even spice it up with a surprise guest or two.
Throughout her young life Devin Angelet was surrounded by music. She heard her father sing and play the guitar, bringing jazz and the Beatles to life.  She and her mom listened to Barbra Streisand and Luther Vandross and learned how music could move the listener to laughter, to tears, and most importantly, to keep on going. In high school she sang and played percussion, winning the national John Philip Sousa Award for percussion and the National School Choral Award as vocalist. She was recruited and is studying at the Berklee School of Music in Boston, expecting to graduate in 2020 with a B.A. in Professional Music Studies, and she is currently collaborating with artists world-wide in the ground-breaking, international song-writing community wikiloops.com.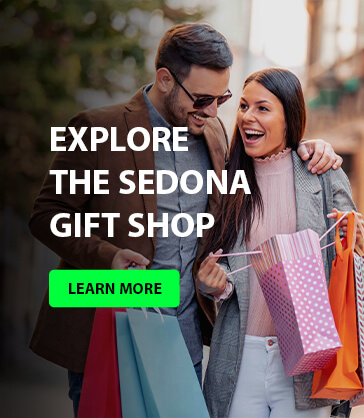 See Bliss grew up in Eastern Washington, where her maternal ancestral roots take her deep to the farms of Walla Walla, and the old time fiddlin' hoedowns of a line of Grandfathers, one of which was a fiddle maker. Her father and his mother were traveling flautists, keeping it light all around Africa and Europe, and her mom wrote books on foreign law. So See Bliss is a mélange of pieces, with music the common thread. Her eclectic tastes for sound are reflected in her tastes for life and people, and her lyrical musings will gift the audience a journey – from love ballads, to inspirations from the natural world, and upbeat, inspiring songs about life, and learning to do it right. 
Come and experience the beauty and passion of music with Devin Angelet and See Bliss, two young musicians with a powerful and deep love for songwriting and performing,  Friday, April 20th, 2018 at 7pm at the Hub. Tickets $10 and doors open at 6.30 pm.
Where: The Sedona Hub (525B Posse Grounds Rd, next to the Skate Park)
When: Saturday April 20th, 2018, 7pm (door open at 6:30pm)
Tickets: $10 at the door and online at www.showtix4u.com.
The show is suitable for the entire family.
For more information: http://www.sedonahub.org, The Sedona Hub at 928-282-1660