Sedona News – Red Earth Theatre brings 'Cyrano de Bergerac' to the stone arches of Tlaquepaque, the Patio  de las Companas, on September 15th-16th and 21st-22nd  A classic, written by Edmond Rostand in 1897, this lean production (barely 2 hours) for 8 actors is adapted by Kate Hawkes and Scott Coopwood from the translation by Sean Patrick Taylor. Hawkes and Coopwood also co-direct.
The stellar cast is led by special guest Scott Coopwood (AEA) as Cyrano, a role he has played several times, most recently in 2019 at Colorado Shakespeare Festival. He also serves as the fight choreographer in this production. Cyrano is his second role on stage with Red Earth (he appeared as Zeus in 'Ungodly Behavior') and he has participated in several other Red Earth productions, as a coach/co-director on Midsummer Night's Dream and in the online programs offered in 2019-21, notably as Scrooge.
Roxane is played by Audrey Young, who regularly charms audiences from Flagstaff to Sedona and appears in her 3rd show with Red Earth. Red Earth welcomes back to their stage Mitchell McDermott and Dave Belkiewitz, last seen together as the confused lovers in the 2019 production of 'Midsummer Night's Dream'.
Zayne Hirsch (as Christian) moves from the tech booth to the stage after his bold turn in two Red Earth Tlaquepaque readings. Alex Logan makes the trek from Prescott to join Red Earth in his second show after 'Pink Nectar Cafe' in September last year.
New to the Red Earth stage are Delano Hays and Reanna Crittenden, both of whom play multiple roles in this production. Delano travels down the hill from Flagstaff, arriving with multiple skills including sword fighting and switches between her seven character hats with chameleon-like ease.
Reanna is a recent graduate of Mingus High School where she served as President of ATORT, the Theatre program at Mingus HS. Wearing five character hats Reanna has jumped onto the Red Earth stage with both feet.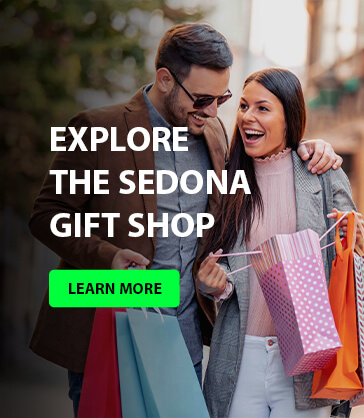 Visit the Red Earth Theatre You Tube Channel to see what Red Earth has been up to during the years when live theatre was on hold as they continued to work with over 50 performers, produce new work and support the community. You can stay in touch with them via newsletter and find more information on the website www.redearththeatre.org.
This production is made possible with the support of The Wyatt Gallery as well as dedicated gifts from individuals in the community. Red Earth is grateful to all who have supported this production through financial donations as well as countless other ways, including rehearsal space from Adhara Ayushya LLC.
Costuming gratitude to Flagstaff Shakespeare Festival, Costume Connection in Phoenix, local thespian Terra Shelman and Carla Gabbard from Tucson who made the costume for Cyrano. 
Join Red Earth and allow yourself to be transported back in time, on the cobblestones of Tlaquepaque under the stars. 'Cyrano de Bergerac' is perhaps a panacea for our era of disillusionment and cynicism, from the sweeping, larger than life 1700's world of the poets and musketeers, to the intimate tenderness of a timeless, pure love. It is possible to love without having, and to dream without losing hope.
Seating is limited and tickets are available in advance ($20) at www.showtix4u.com. and at the door.($25) Have a meal before the show, support live performance and connect with your community when you leave your couch tow experience a different reality in real time, in real space.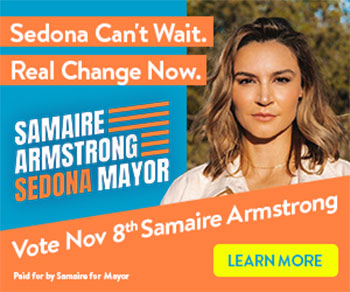 What: Cyrano de Bergerac – Live Theatre.
When: September Thursday 15 and Friday 17, Wed 21 and Thursday 22 at 7pm.
Running time: 2 hours with a brief intermission.
Where: Tlaquepaque, the Patio de Las Companas
$20 in advance online at www.showtix4u.com.
$25 at the door.