Cottonwood AZ (April 26, 2013) – A showcase of the band musicians and a wide variety of music will be the focus of the Cottonwood Community Band's spring concert. The concert will be presented in Sedona on Sunday, May 5th at 3:00 PM at the Rock of Ages Lutheran Church, 390 Dry Creek Road and in Cottonwood on Sunday, May 12th at 3:00 PM at the Cottonwood Recreation Center, 150 S. 6th St. Both concerts are free and open to the public although donations to support the band's activities are requested.
The trombone section will be featured during a performance of Henry Fillmore's ever popular "Lassus Trombone." Jennifer Gummo-Wagner will be featured as she plays the lyrical clarinet solo in the slow section of James Swearingen's "Celebration and Dance." A medley of Duke Ellington tunes arranged by Calvin Custer features solos by Ron Wight on trumpet and Anita Brandon on oboe. John Warrington's "Original Dixieland Concerto" will have a small Dixieland combo out in front of the band consisting of Ron Wright, trumpet, Ed Varjean, clarinet, Neil Rosenow, trombone, Janet Chambers, tenor saxophone, Sy Brandon, tuba, and Dustin Alcala, drum set.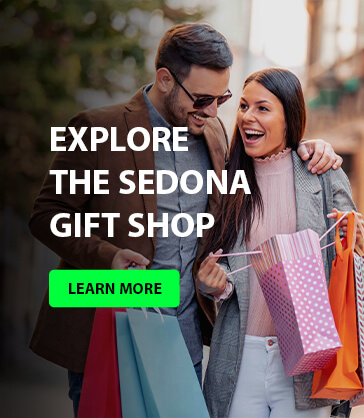 The remaining music on the concert features the entire ensemble playing film music by John Williams, patriotic music and marches, and two classic works by British composers Ralph Vaughan Williams and Gustav Holst. The concert will close with the thrilling "Great Locomotive Chase" by Robert W. Smith.
This will be the first concert conducted by Will Norris, director of the Cottonwood Community Band since January. A recent transplant to the Verde Valley from Phoenix, Norris brings a wealth of experience to the band as professional French Horn player and conductor. From 1995 until his retirement in 2012, Norris was Director of Bands at the Altadena Middle School in the Ahwatukee Foothills area of Phoenix. In 2010, Norris received the Arizona Music Educators Association O.M. Hartsell award for Excellence in Music Teaching. From 1986 to 2003, Norris served as Commander and Bandmaster of the 108th Army Band, Arizona National Guard stationed in Phoenix. As a French Horn player, Norris was an member of the orchestra for the Musical Theater of Arizona, the Arizona Ballet, and was an extra and substitute musician with the Phoenix Symphony Orchestra. Additionally, he has played with the Fiesta Brass Quintet, the Salt River Brass, the Arizona Wind Symphony, the Tempe Symphonic Winds, the Tempe Symphony Orchestra, the Chandler Symphony Orchestra, the Sun City Symphony Orchestra, the Scottsdale Symphony Orchestra the Los Angeles Brass Society.
The Cottonwood Community Band consists of instrumentalists from the Verde Valley and Sedona. The members range in age from high school students to retirees. The band rehearses on Monday evenings from 7-9 PM at the Mingus Union High School Band Room and presents two concerts each year as well as performing at community events. New Members are always welcomed. Visit the Cottonwood Community Band on the web at http://cottonwoodcommunityband.org.