By Cheryl L. Yeatts, Manager of Sedona Public Library in the Village
Sedona AZ (May 4, 2018) – Sedona Public Library's second community read program is bringing people together to talk about a book they've read and to learn more about the Hopi culture and the history of this area.
 
"Read Around Sedona" kicked off in April and has inspired hundreds of community members to read the same book as their neighbors, friends, colleagues, and families, and join Library discussions and events. The Library has more activities lined up for May, based on our selected title "Cha'risa's Gift," written by local author Ilana Maletz.
 
The main character of the book is a Hopi medicine woman named Cha'risa. When she learns that her son is questioning his traditional beliefs and culture after forced attendance at an Indian boarding school, Cha'risa begins a journey to help him, not realizing how profoundly this decision will change her own life.
Set against a backdrop of towering red rocks, snowcapped peaks, and sacred canyons, "Cha'risa's Gift" has a strong connection to Arizona's landscapes and history and to the diverse culture of the Southwest. The story spans not only three generations of an Arizona family but much of the territory that makes up Northern Arizona. Sedona, Flagstaff, the Grand Canyon, and the Hopi mesas all feature prominently in Cha'risa's story.
 
Please note:  Read Around Sedona will take place at various locations.
"Vintage Arizona: The Growth, Death, and Rebirth of a Local Wine Industry" on May 5, 1:30 to 3 p.m., Church of the Nazarene in the Village of Oak Creek, presented by Erik Berg. The history of winemaking in Arizona dates back some 200 years. However, the modern winemaking boom did not begin until the 1980s. Now, there are over 50 wineries across the state, with more starting every year. This presentation traces the story of Arizona winemaking, covering topics such as pioneering efforts using wild grapes, Mesa's forgotten 19th century wine industry, the illegal raisin wineries of the Great Depression, and the unlikely band of aspiring winemakers that led the modern rebirth of Arizona wine.
"How I Wrote My Book" Writing Workshop on May 12, 2 to 3:30 p.m., community room at Sedona Public Library. Author Ilana Maletz will discuss her writing process and research methods. Librarian Cheryl Yeatts will provide an overview of research tools available at the Library. Ilana's book will be for sale following the workshop.  Cost of book is $11, cash or checks only.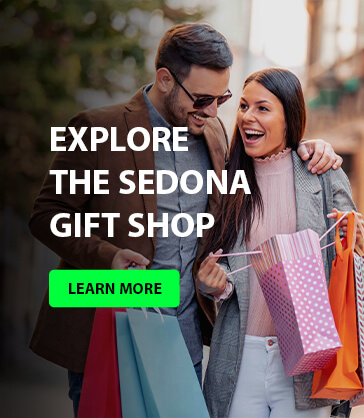 Tour of Special Collections and Archives on May 16, 10:30 a.m. to noon, NAU's Cline Library in Flagstaff. Learn about the treasures found in Cline Library's special collections and archives, including letters, diaries, vintage photographs, and maps.  Preregistration is required for this free tour. Register online through the Library's events calendar or call the Library. Transportation to Flagstaff will not be provided.
 As part of our community reading project, the Library will be collecting donations of new personal hygiene items for the Hopi Outreach Program. Please leave your donations at the main library or the Village library.
For more information, please contact Sophia Zarifis-Russell, 928-282-7714, ext. 114, or Cheryl Yeatts, 928-284-1603. Thank you for participating in Read Around Sedona. 
All Read Around Sedona programs are free and open to the public. This Arizona Community Reads project is supported by the Arizona State Library, Archives & Public Records, a division of the Secretary of State, with federal funds from the Institute of Museum and Library Services.