Verde Valley AZ (January 11, 2013) – MATFORCE invites you to help the fight against drug abuse by attending a Community Solutions Forum.
If you were asked whether drug or alcohol abuse creates serious problems among the youth and adults in our community, how would you answer? If you were asked what problems are related to substance abuse would you include bullying, violence, crime, child abuse, family problems, job loss, health problems and addiction?
Did you know that drug overdose is now the leading cause of accidental death in the U.S., surpassing auto accidents? Should we all be concerned?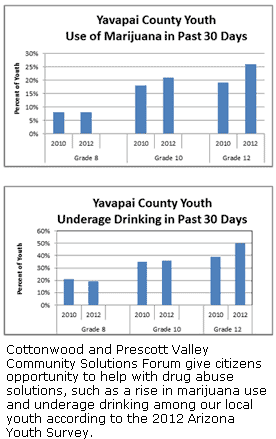 The 2012 Arizona Youth Survey reveals that marijuana use and underage drinking are on the rise in Yavapai County. Sadly, Yavapai County is above state and national averages in youth substance abuse.
Finally, take a look at some of the local news headlines for 2012 and then join MATFORCE at a Community Solutions Forum to help find solutions: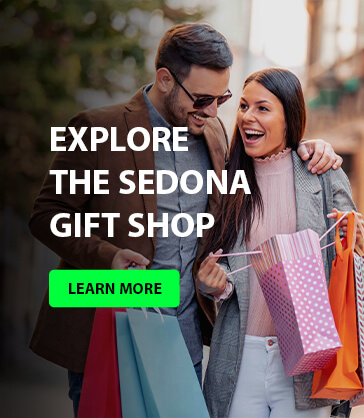 2012 Headlines:
Fifteen students found sharing drugs on school campuses in past two weeks
Raids on stores lead to 'bath salt' seizures, arrests
Teen allegedly hid drug pipe in highlighter
Police find teens, babysitter, pot, marijuana plant in car stopped for speeding
3 face charges after allegedly sexually assaulting intoxicated girl
Police say pharmacist wrestled armed robbery suspect seeking drugs
Middle school marijuana arrest
Drug house "nuisance" busted
Sheila Polk, Yavapai County Attorney and MATFORCE Co-Chair, says, "We can't afford to ignore these problems, especially among our very youngest citizens. Yes, we have a problem and, yes, we need solutions. I firmly believe our drug and alcohol abuse problems can best be solved by our own community members. I would like to personally invite each and every concerned citizen to attend one of the two upcoming MATFORCE Community Solutions Forums. Your ideas and input are vitally important to the health and safety of our community."
Share your suggestions at a Drug Abuse Community Solutions Forum in either Cottonwood or Prescott Valley. Cottonwood: January 22, 2013, 6:00 pm, Cottonwood Recreation Center Cottonwood Room, 150 S. Sixth Street, Cottonwood. Prescott Valley: January 29, 201, 6:00 pm, Hampton Inn & Suites Meeting Room, 2901 N. Glassford Hill Rd., Prescott Valley.
For more information call 928-708-0100 or visit matforce.org.