Keep Sedona Beautiful will hold its next Preserving the Wonder Speaker Series event on Wednesday, October 18 at 5:00 pm. This month you will hear how local activists are contributing and having a positive influence in our communities.  Please visit the KSB website, www.keepsedonabeautiful.org  for details.
The speakers will cover the gamut from involvement in the arts, citizen services, environmental concerns, local politics and more.  Each speaker will open with a brief introduction including their activities. We will discuss opportunities in our communities, staying motivated, challenges and more.  Join us for a lively discussion, bring your questions, and find out how you can get involved!
Panelists at this event will be:
Charlotte Hosseini is currently a Sedona Planning and Zoning Commissioner and Sedona Community Food Bank volunteer. She previously served on the boards of the Sedona Arts Center Board and the League of Women Voters of Northern Arizona. Charlotte has also served on various budget and finance citizen work groups for the City of Sedona.
Ann Kelley is the founder of Sedona Residents Unite (SRU), serves on the Sedona Community Plan Work Group, and supports two initiatives designed to bring people together: Paul Friedman's Conversations to Weave Community and The Gathering by the Sedona Public Library.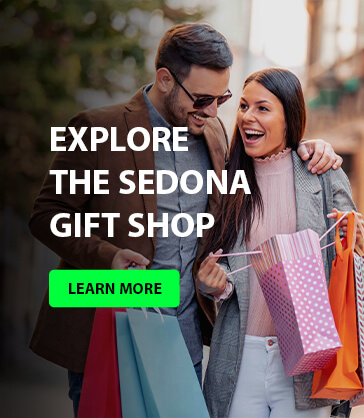 Mark TenBroek is active in Sedona Residents Unite (SRU) to address OHV use and other resident issues and was part of the SRU interview team for Mayoral and Council candidates in 2022. He joined the Sedona Transit Advisory Committee to provide input into the use of transit in Sedona. Mark attends and provides public comment at City Council meetings and has written numerous articles on transit, economy, the environment and climate change in Sedona. He was active in opposing the Jordan Lofts apartments proposal in Uptown Sedona.
Craig Swanson currently serves as President of Keep Sedona Beautiful and as a member of the Greater Sedona Recreation Collaborative that is working to implement solutions to the OHV crisis in Sedona. He is a past President of Friends of the Forest and a past Board member of Benefactors of Red Rock State Park.
The Preserving the Wonder Speaker series is held on the third Wednesday of each month.
For over 50 years, Keep Sedona Beautiful has been dedicated to protecting and enhancing the scenic beauty and natural environment of Sedona and the Verde Valley.  For more information about Keep Sedona Beautiful, please visit www.keepsedonabeautiful.org.