Sedona AZ (March 8, 2013) – Sedona's 43rd Annual St. Patrick's Parade and Festival will start at 10:30 am and continue until 3:00 pm on Saturday March 16th. Bring your chairs early to set up along the Parade route on Jordan Road. Master of Ceremonies, John Conway is lending his skill for announcing both the Parade entries from the judging stand and the Festival activities from the Festival stage. A Parade & Festival Event Program will be distributed that morning along the parade route and will also be available at the Festival.
The Parade begins at Jordan Historical Park and makes its way along Jordan Road to Mesquite Avenue. It's made possible by Parade Title Sponsor Aspey, Watkins & Diesel, Attorneys at Law and other businesses that provide financial support or services. The Parade Grand Marshals are Sedona's First Responders, represented by the Fire Chief and Police Chief, and the Color Guard is provided by Camp Verde Cavalry. The line-up includes dignitaries, bagpipers, bands, dance troupes, canines groups and businesses from all across Northern Arizona, plus local social, cultural, sports, civic & religious organizations. They come on foot, horseback, with canines and in vehicles of all sorts.
The Festival immediately follows the parade and goes until 3pm. Stay to enjoy the free festivities, made possible by our Festival Title Sponsor Red Rock Western Jeep Tours & A Day in the West, along with other businesses. The fun is all set up near the end of the parade in the BR Clinic/Sedona Meditation Center & Chatauqua building Parking lots, on the corners of Jordan Road and Apple Avenue. An opening ceremonial song will be performed by Pipe Major Michael Donelson & bagpiper Martha Shideler, both from the Southwest Skye Pipes & Drums.
The Festival's featured music will be Karl Jones and his band Dublin Soul, who entertain with Irish ballads & contemporary Irish music in Celtic Folk, Rock and Rhythm and Blues genres. Karl, raised and educated in Dublin, now lives in Sedona and plays with local musicians in the area. You'll also see two complementary dance performances. First, McTeggart Irish Dancers of Arizona will demonstrate their step dance skills. A wee bit later, Sedona Strings, talented youth from Sedona Charter School, will delight with a fiddling performance.
A multitude of children's activities are available free of charge! There will be a Bouncy Castle and Joust Arena, Face Painting, Balloon Animals, Bean Bag Toss games, Smokey the Bear & Woodsy Owl with a Spin the Wheel game on Forest Safety and a Firefighter cutout for photo opportunities. Sedona Arts Center artist Joni Wolter will help you make your own Fiberclay creation, you can color on a Monster Mural, and Light Body Fitness instructor, Rima Serin, will teach a hip-hop dance. You can even visit with an Irish Maiden a Celtic Knight and an Irish Fairy.
The festival foods feature lunch provided by Sedona Community Center with proceeds to benefit Sedona's "Meals on Wheels" program, and a sweet treats booth with handmade goodies by Sedona Fudge Company. A Beer Garden will be available to adults 21 years and older, featuring Oak Creek Brews from our local Oak Creek Brewing Company with proceeds to benefit Sedona Main Street Program.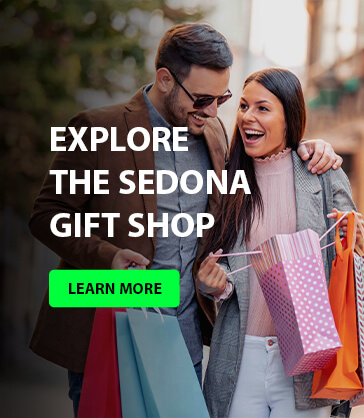 A "Know Your Limits" booth with free breathalyzers will be staffed by Aspey, Watkins & Diesel, Attorneys at Law, who'll also share information about the effects of driving under the influence, laws, punishment and thresholds. They'll even call a cab for anyone desiring a ride! Visit the Red Rock Western Jeep Tours & A Day in the West booth for discount coupons and info on "The Rocks" television series – you might even catch some of the cast.
Free parking is available in the Sedona Public Parking Lot in Uptown on Schnebly Road, which will be accessible only from 89A and Apple Avenue. Additional parking is also available thanks to Sinagua Plaza along State Route 89A. Park once and enjoy the Parade & Festival as well as shopping, dining and entertainment all day and night throughout the Main Street district.
These festivities are free to attend and presented by Sedona Main Street Program with the Green Team and the NAU Special Events Planning Class. The Parade and Festival are made possible by the generous financial support of many businesses, plus donated or discounted services from additional community businesses, organizations, and volunteers. Please join us in thanks to them for making this entire event possible: Parade Title Sponsor – Aspey, Watkins & Diesel PLLC; Festival Title Sponsor – Red Rock Western Jeep Tours & A Day in the West; Over the Rainbow Sponsors – Sedona Fudge Company, BSE Rents; Pot O' Gold Sponsor – Sedona Pines Resort; Celtic Club Sponsor – Matterhorn Inn; and Irish Green Club Sponsor – Best Western Arroyo Roble Hotel and Creekside Villas; Site Sponsors – BR Clinic/Sedona Meditation Center, and Blue Sky Ventures, LLC.; Canopy Sponsor – DiBattista Construction Inc.; and Donors including the City of Sedona, Sedona Red Rock News, Waste Management, Sedona Fire District, Sedona-Oak Creek Unified School District Florange Signs and Designs, Greenscape of AZ, Enchantment Resort & Spa and many additional businesses and organizations contributing or discounting services to keep this traditional event alive.
2013 Parade Dignitaries (as of 3/07)
Grand Marshals-Sedona First Responders

Fire Chief: Kris Kazian
Police Chief: Ray Cota

Coconino Board of Supervisors:
Yavapai Board of Supervisors:
Sedona City Council

Mayor Rob and Christine Adams
Vice Mayor Mark DiNunzio
Councilor Barbara Litrell
Councilor Dan McIlroy
Councilor John Martinez
Councilor Mike Ward

Town of Camp Verde

Mayor Bob and Suzy Burnside
Town Marshall Nancy Gardner
Parade Entrants in alphabetical order (as of 3/07):
Arizona Cardinals Football Club
AZ Tour & Travel-Red Rock Western Jeep Tours & Day in the West
Bloom Sedona Medical Marijuana Dispensary
Camp Verde Cavalry
Celtic Harvest Festival
Chino Valley Marching Band
Connections Equine Therapy
Cub Scouts of Sedona
Dale Crick Chapter 793 Military Order of the Purple Heart
Flagstaff Kennel Club K9 Drill Team
Golden Weeping Willow Ranch
Greyhound Pets of Arizona
Greyhounds of Verde Valley
Humane Society of Sedona
Kirkpatrick for Arizona
Light Body Fitness
McTeggart Irish Dancers
National Day of the Cowboy Organization
Northern AZ Celtic Heritage Society
Northern AZ Estudantez Soccer Club
Northern AZ Veterans Military Honor Guard
Oak Creek Chapter Daughters of the American Revolution
PFLAG – Sedona-Verde Valley
Pink Jeep Tours
Potter's Hand Productions
Red Rock Posse
Red Rock Youth Football
Rio Verde Roverettes
Second Chance Center for Animals
Sedona Car Club
Sedona Fire District
Sedona Girl Scout Neighborhood
Sedona Heritage Museum
Sedona Korean American Association
Sedona Main Street Program Board
Sedona Meditation Center
Sedona Sunrise Center for Adults
Sedona United Methodist Church
Sedona Verde Valley Pride
Sound Bites Grill
Southwest Skye Pipes & Drums
Suddenlink
The Great Latch On
Touchstone Gallery
US Forest Service
Verde Valley Habitat for Humanity
Yavapai Apache Tribal Queen
Yavapai County Sheriff's Office