Sedona News – After an incredible celebration of its 40th anniversary during the 2022-23 concert season, Chamber Music Sedona is excited to welcome back audiences for a new season beginning November 5, 2023. From celebrating the romantic glory of Rachmaninoff, to showcasing returning favorites such as Tessa Lark and the venerable Orion String Quartet, to introducing new faces like saxophone phenomenon Steven Banks, the 41st season will dazzle audiences with five concerts, as well as winter and spring salons.
The new season will launch with "Rachmaninoff: A Two-Piano Celebration" on Sunday, Nov. 5 at the Sedona Performing Arts Center. Performed by Roman Rabinovich and Orion Weiss, the concert will honor the 150th birthday of Sergei Rachmaninoff, one of the most beloved romantic composers of all time. Considered among today's most acclaimed pianists, Rabinovich and Weiss will join forces for Rachmaninoff's two monumental two-piano suites, alongside other thrilling works by composers in his orbit.
The 41st season will continue in the new year with a concert performed by violinist Tessa Lark (who is returning to Chamber Music Sedona by popular demand), bassist/composer Michael Thurber and jazz harpist/composer Charles Overton. Held on Sunday, January 7, 2024, the concert will present a fusion of musical styles, ranging from bluegrass to jazz to classical to originals.
On February 11, more Chamber Music Sedona favorites will return to the stage with "The Art of the Piano Quartet." Performed by pianist Gloria Chien, violinist Arnaud Sussmann, violist Milena Pajaro De Stadt, and cellist and Chamber Music Sedona Artistic Director Nicholas Canellakis, the concert will feature three spectacular and varied takes on the piano quartet genre by Fauré, Turina and Schumann. The concert will be preceded on Feb. 10 by a winter salon showcasing Pajaro De Stadt, Sussmann and Canellakis as they present an evening of fanciful and fun solos, duos and trios.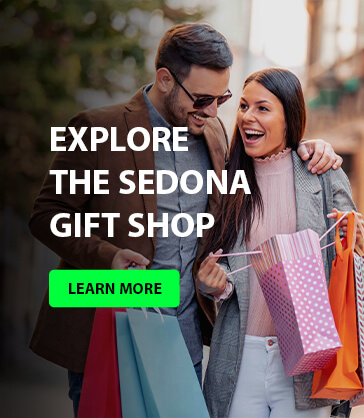 The legendary and influential Orion String Quartet will return to the Chamber Music Sedona stage on March 24 as part of their historic farewell tour. Considered one of the foremost chamber music ensembles in the classical music scene, the Quartet – which consists of violinists Daniel Phillips and Todd Phillips, violist Steven Tenenbom and cellist Timothy Eddy – will conclude its illustrious 36-year run in April 2024 with a final performance alongside the Chamber Music Society of Lincoln Center.
Chamber Music Sedona's 41st concert season will culminate on April 28 with "Star of the Saxophone." Accompanied by brilliant pianist Xak Bjerken, the versatile and charismatic saxophonist Steven Banks – considered a fast-rising star – will perform a program that combines classical works with arrangements and original compositions. The season finale will also include a spring salon on April 23, with dynamic pianist Adam Golka performing a recital of solo piano works in the intimate setting of a private home.
With the exception of the salons, all concerts will take place at the Sedona Performing Arts Center, 995 Upper Red Rock Loop Rd, Sedona, AZ 86336. For more information about the upcoming concerts, or to purchase tickets or season subscriptions, visit https://chambermusicsedona.org.