Arizona ranks third nationally for vaccinating vulnerable populations

Phoenix AZ (March 17 2021) – A new report by the Centers for Disease Control and Prevention (CDC) ranks Arizona among the best states in the nation for getting the COVID-19 vaccine to vulnerable communities.
The CDC report out today found that Arizona had the third-highest vaccination coverage for high-vulnerability counties as determined by the Social Vulnerability Index (SVI), a nationally accepted framework. The index uses 15 indicators, including metrics for socioeconomic status, age and disability status, minority status and language, and housing type and transportation access, to assess the social vulnerability of counties in the U.S.
Arizona is one of only two states that had greater COVID-19 vaccination coverage in its counties with high social vulnerability than its counties with low social vulnerability across all metrics, according to the index. In all other states, COVID-19 vaccination coverage was lower in their counties with high social vulnerability compared to their counties with low social vulnerability.
"This finding by the CDC demonstrates the value of the hard work by the Arizona Department of Health Services, counties, and healthcare workers to distribute Arizona's limited supply of COVID-19 vaccine not only rapidly but equitably," said Governor Doug Ducey. "From strategic use of planning tools to direct outreach in English and Spanish to closely monitoring data, Arizona has laid a strong foundation to break down barriers to the COVID-19 vaccine among our most vulnerable residents. We will continue to build on this success in the weeks and months ahead." 
"COVID-19 has had a more significant impact among racial and ethnic minority groups as well as those who are socially and economically disadvantaged," said Dr. Cara Christ, director of the Arizona Department of Health Services. "It's gratifying to see Arizona's prominent mention and high national ranking in the CDC's report, but we know there is much more work ahead with 6 million Arizonans who still need to be vaccinated."
As of this morning, 2,646,874 doses of COVID-19 vaccine had been administered to 1,663,876 individuals in Arizona, including 1,033,008 who have been fully vaccinated. 
In order to reach more high risk Arizonans and get them vaccinated, ADHS and partners recently conducted a pilot program in ZIP code 85009, just west of downtown Phoenix. This highly targeted campaign, focusing on an area with higher COVID-19 cases and lower vaccination rates than many others, is part of a multi-pronged effort through which ADHS is engaging underserved populations directly and through partners including county health departments.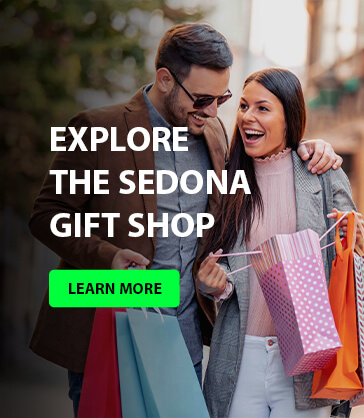 This targeted outreach in ZIP code 85009 included several telephone town halls in English and Spanish, targeted use of social media in English and Spanish, and hundreds of yard signs promoting vaccination and wearing masks. Interaction with community leaders has also led to a collaboration that got more than 400 of the area's residents 65 and older to vaccination appointments by actively registering and providing transportation to and from the site.
Next up is a plan to expand this approach into underserved neighborhoods in areas of southwest and south Phoenix and Yuma County while looking to reach even more of Arizona.
Local health departments have been working to reach communities impacted by COVID-19 and increase vaccine uptake. For example, Maricopa County Department of Public Health is coordinating with community organizations to put community-based vaccine sites directly in high-risk communities. The Pima County Health Department, partnering with local community based organizations and faith-based leaders, has been providing mobile vaccination opportunities to those most in need. Yuma County Public Health Services District has been administering COVID-19 vaccine to vulnerable communities through community based pop-up vaccination clinics in partnership with cities and providing employer-based vaccination opportunities for agricultural companies. 
ADHS offers a bilingual COVID-19 Vaccine Navigation Help Desk at 844.542.8201 for those needing extra assistance with registration and answers to questions. When about 50,000 appointments were made available on Tuesday, March 2, at State Farm Stadium and Phoenix Municipal Stadium, the help desk handled 1,562 calls from Spanish speakers.
The agency continues to add information and resources in Spanish, including the online scheduling tool at podvaccine.azdhs.gov. 
Information about all vaccination sites across Arizona can be found at azhealth.gov/findvaccine. Those without computer access or needing extra help registering can call 844.542.8201 to be connected with someone who can assist. Note: You can use the patient portal at podvaccine.azdhs.gov to make an appointment for a relative in a prioritized group.
To learn more about COVID-19 vaccines and vaccination, please visit azdhs.gov/COVID19Vaccines.
The CDC report on county-level COVID-19 vaccination coverage and social vulnerability is in the March 17 edition of the agency's Morbidity and Mortality Weekly Report, which can be reviewed here.