Sedona AZ (March 14, 2013) – Camp Soaring Eagle is proud to announce that they have under-gone a re-organization and opened an additional office in Scottsdale, AZ. These changes are made in an effort to expand their reach and serve more of the 125,000 children currently suffering with serious illnesses in the state of Arizona.
Camp Soaring Eagle is a 501(c) 3 non-profit organization that provides medically supervised camping programs for children suffering with chronic and life threatening illnesses. Camp is completely free of charge to the campers and families and funded through charitable donations.
Paula Boca-Bommarito has been hired as the new Executive Director of Development and will oversee all fundraising efforts from the Scottsdale office. Juan Morales has been promoted to the Executive Director of Camp Operations and will continue to manage all of our year round camping programs from their Sedona office. This new structure and additional staff will give Camp Soaring Eagle the fundraising expertise necessary to propel the Foundation to the next level so that they can continue to expand their year-round programs.
Paula Boca-Bommarito joins the Camp Soaring Eagle Foundation as Executive Director of Development and will oversee the new Scottsdale office and all of the fundraising initiatives of the organization. Paula joins the camp from the Desert Southwest Juvenile Diabetes Research Foundation (JDRF) where she was the Associate Executive Director. Paula brings with her years of fundraising experience, advocacy and organizational leadership. Paula received her B.A. in Special Education from Loyola Marymount and her Master's degree in Administrative Leadership from Arizona State University.

Not only does Paula possess the professional expertise to lead our fundraising efforts, she also has a very personal understanding of the mission and the impact camp can have on a child with a chronic illness. Paula's son, Alex was diagnosed with type 1 diabetes at the age of 3. Each year Alex was able to attend a yearly diabetes camp where he could feel normal and just be a kid with other children living with type 1 diabetes. He is now a young adult at the age of 21 but Paula can attest to the tremendous impact that one week at camp had on Alex's outlook on life and himself.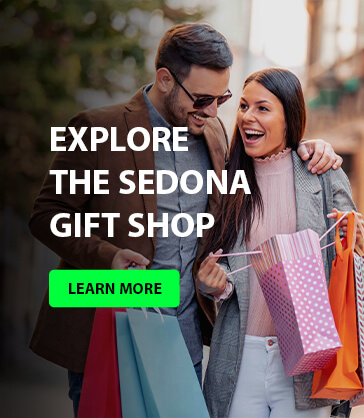 One of Paula's favorite quotes is "Be the change you wish to see in the world" by Mahatma Gandhi. This is what drives Paula daily and with this new professional adventure she is looking forward to helping many more seriously ill children discover the healing power of laughter!
Juan Morales, the Executive Director of Camp Operations has been with Camp Soaring Eagle since 2008 and oversees all aspects of the Camp's year round medically supervised camping programs, from the recruitment of campers, volunteers and medical staff to coordinating all program activities and travel arrangements.
Juan served in the US Army for 25 years, where he had a very successful career serving in a multitude of leadership positions in the Armor Force. Juan served numerous stateside assignments as well as overseas duties in Germany, Korea and Iraq during Desert Storm. Juan retired in 1997 as the Command Sergeant Major of the First Brigade, First Infantry Division, Fort Riley, Kansas. Juan comes to Camp Soaring Eagle from Camp Boggy Creek, a member of the Seriously Fun Network of camps, where he was the Director of Facilities. While at Camp Boggy Creek, Juan personally spear headed a variety of quality of life and camp construction projects. The combination of Juan's leadership and camp experience gives Camp Soaring Eagle an Executive Director of Camp Operations who can effectively lead our world class camping programs for Arizona's seriously ill children.
In 2012 Camp Soaring Eagle served 1200 campers and family members who are struggling with pediatric illnesses. The camp plans to serve 1500 in 2013 through their Family Retreats, Camper Weekends, Travel Programs and Outreach Initiatives.
All Camp Soaring Eagle programs are offered free of charge to the campers and families and are funded through charitable donations from individuals, corporations and foundations. For more information about this year's program calendar or to get involved visit: www.CampSoaringEagle.org