Special year end events help local children, adults and families create an inspiring 2013!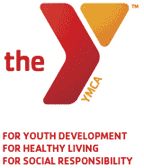 Sedona AZ (November 26, 2012) – Three upcoming events geared toward nurturing the potential of youth and teens, improving the community's health and well-being and providing opportunities to support neighbors.
"Building The Future" Evening Celebration – Thursday, November 29th.
You are invited to attend and be a part of a very special community evening to envision and help create the NEW Y in Sedona. The evening includes an inspiring and informative presentation by the Y to Recognize, Reflect And Dream. This is a great chance to find out about the brand new adult and youth classes beginning in January and to give your input and suggestions regarding the needs of the community!
"This is a very important, exciting time for the Y," said Paul Giguere, executive director of the Flagstaff Family YMCA. "For 160 years, we've focused on changing lives for the better and we are grateful to have this opportunity to expand into Sedona to help fulfill community needs"
Come and enjoy appetizers and refreshments created by Chef Rick at the Sedona Community Center. Fresh brewed organic coffee will be provided by Heart of Sedona Coffee. For more information contact Derek (928) 282-1695 or email: Paul Giguere at pgiguere@vosymca.org. If unable to attend, send donations to: YMCA: 1001 N. Turquoise Dr. Flagstaff AZ 86001
West Sedona Dance – Friday, November 30th.
Sedona area 5th-8th grade kids are getting together for a fun filled evening of dance, music and games with friends in a safe and friendly environment. The theme is "Nightmare Before Christmas". The cost is $5 per child and $1 off if they bring in a non perishable food item. Vortex Vendors will provide low cost snacks, refreshments and glitter tattoo's, and the Arizona Rangers will provide law enforcement and safety and good citizenship. All 5th-8th grade Verde Valley kids are invited to come have fun with friends in a safe and friendly environment. The dance starts at 6:00pm.
The Annual Breakfast With Santa – Saturday, December 1st
Tis the season to be jolly, so join with friends and family for the annual Breakfast with Santa, hosted by Sedona Parks and Recreation and the NEW YMCA. Held at the Sedona Teen Center from 8 a.m. to 10 a.m., this festive event includes a free pancake breakfast, various seasonal crafts for kids and the chance to have your picture taken with Santa Claus.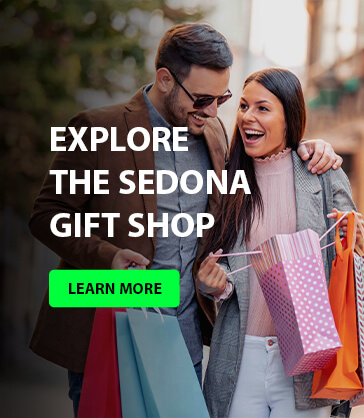 Arrive early to participate in a fun 1 mile walk/run around the park with jingle bells on your shoes! This Jingle Bell Run will begin at 7:45 a.m. starting and ending at the Teen Center and led by the owners of the Sedona Running Company. The entire course is paved so strollers are welcome to join in.
The Sedona Community Food Bank will be on site collecting nonperishable food items at the door. Don't forget to bring your camera if you would like a picture of your child with Santa Claus.
Doors open at 8 a.m. for families interested in enjoying breakfast in this festive atmosphere. Breakfast will be served until 9:30 a.m. and the event will end at 10 a.m. This event is free of charge, so come for the pancakes, crafts, and most of all, come to see Santa Claus!
About the Y
The Y is one of the nation's leading nonprofits strengthening communities through youth development, healthy living and social responsibility. Across the U.S., 2,700 Ys engage 21 million men, women and children – regardless of age, income or background – to nurture the potential of children and teens, improve the nation's health and well-being, and provide opportunities to give back and support neighbors. Anchored in more than 10,000 communities, the Y has the long-standing relationships and physical presence not just to promise, but to deliver, lasting personal and social change. ymca.net
Today, across the United States, Ys are making a difference in three key areas of focus:
Youth Development: Nurturing the potential of every child and teen
Healthy Living: Improving the nation's health and well-being
Social Responsibility: Giving back and providing support to our neighbors
The NEW YMCA at the Sedona Teen Center is located at 525-B Posse Ground Road in Posse Grounds Park. Phone: (928) 282-1695. Email: Paul Giguere at pgiguere@vosymca.org.