By Virginia Volkman, Library Director
Sedona AZ (October 9, 2020) – Sedona Public Library is pleased to announce the launch of Tech2Go, a FREE technology lending service. With Tech2Go, Sedona Library cardholders will be able to check out Wi-Fi hotspots and Chromebook laptops for use at home or on the go.
Wi-Fi hotspots allow portable, wireless access to the internet on your tablet, smartphone, or laptop computer. Coverage may be limited in certain areas where there is no clear access to a nearby Sprint/T-Mobile tower.  Each Wi-Fi hotspot can connect to four devices simultaneously.
Chromebooks are easy-to-use, lightweight laptops that run the Chrome operating system, which is similar to the Chrome web browser.  They will be available to check out soon.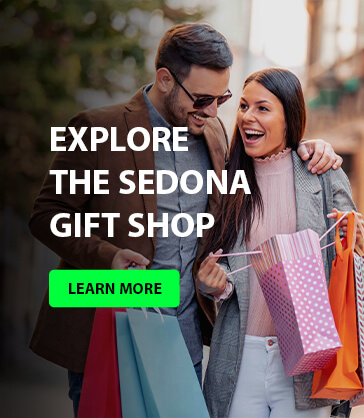 Borrowing Wi-Fi Hotspots:
Patrons can check out devices with a valid YLN library card in good standing.
Patrons must be 18 years or older.
One hotspot per household.
Simple instructions are included with each hotspot.
Lending period is two weeks, with no renewals. If there are no holds, a hotspot can be checked out again, but it must be physically present for a subsequent checkout.
Check the library's catalog under the term "hotspot" to see if one is available to check out.
Holds are allowed.
Hotspots can be checked out only at Sedona Public Library (SPL) and must be returned to a staff member inside SPL by the due date. The hotspots may NOT be returned in the book drop. Patrons will be charged $3 for book drop returns.
Late fee is $1 per day.
Replacement costs: $100 for entire setup, $75 for hotspot, $15 for plug/cable, $15 for case.
Usage and Policies:  Patrons must agree to the terms of the Wi-Fi Hotspot Checkout Agreement as well as comply with the Library's Internet Usage Policy. 
Sedona Public Library hotspots are paid for by a generous grant from the Arizona Community Foundation.
Sedona Public Library is a 501(c)(3) non-profit corporation. The land on which our beautiful library sits was donated, and the library building was constructed with private funds and is entirely debt-free. Donations and grants allow us to continue to offer free and innovative services to residents and visitors. Your donation may be sent to: Sedona Public Library, 3250 White Bear Road, Sedona, AZ 86336, or you may donate online.