Sedona AZ (February 24, 2013) –  Almost everyone in Sedona has a story to tell about how they found the red rocks. Some of these stories are truly amazing. The Well Red Coyote is hosting a book launch for a book about these stories – Sedona Awakenings: Amazing True Stories! – edited by Sedona resident, scientist and author Dr. Richard Carmen, on Friday, March 1 at 7:00 pm.
Sedona Awakenings is an anthology of 21 mystical stories about real life circumstances that directed people to Sedona. The idea for the book originated in a local writing contest for the best stories about Sedona. It includes stories about quests, dreams, meditations, visions, signs, voices, ETs, love stories, and even death.
In the Introduction, Carmen writes, "…Everyone was willing to drop their lives as they knew it, muster the courage and make the move. What you'll find among these pages is that these explorers put on wings not knowing which way the wind would blow, and held steadfastly to the belief that the wind best knew where to take them."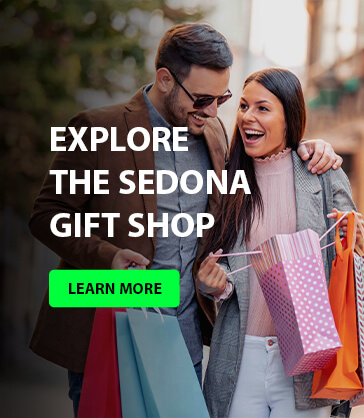 The book launch will feature some of the book's contributors, all of whom will be available to sign books after the presentation.
Dr. Carmen is a nationally recognized, award-winning author. He's written extensively in the healthcare field as a regular contributor for many peer-reviewed journals, various healthcare industry publications and for such popular consumer-based periodicals as The Saturday Evening Post and Self Magazine. He's been a Sedona resident for 24 years.
The Well Red Coyote is located at 3190 W. Highway 89A, at the corner of 89A and Dry Creek Road. For more information, call 282-2284 or go to www.wellredcoyote.com.