Book Signing, Entertainment at Mago Healing Center in Uptown Sedona
Sedona, AZ (August 15, 2011) – On the evening of Saturday, August 20, 2011, Sedona-based publisher BEST Life Media will launch its latest book, The Call of Sedona: Journey of the Heart by Ilchi Lee. The event, which will include a talk and book-signing by Mr. Lee and entertainment by local artists will be held in the front yard of the Sedona Mago Healing Center at 340 Jordan Road in Uptown Sedona from 5:00 pm to 7:30 pm.
Author Ilchi Lee's fascinating personal stories and profound awakenings in Sedona are beautifully interwoven in this book. The book also contains many color pictures that captured inspiring moments in Sedona. Those attending will have the rare opportunity to meet Ilchi Lee one on one as well as have their book signed.
The Call of Sedona launch also promises to be an evening filled with entertainment which will include popular musicians Meadowlark, Sedona Diva Jeanie Carroll, dancers Yolessa K. Lawrinnce and Hansori Keliikuli, the power drumming of Sedona's Rhythm under the direction of Paul Yanson and entertainer Shondra Jepperson as the evening's emcee. There will also be excerpts from the book read on stage by a few local celebrities in addition to the talk and book signing by Ilchi Lee. Light hors d'oeuvres will be served during the event.
In the book's introduction Ilchi Lee writes,
The essence of the message that Sedona has conveyed to me is that inside each one of us there is a much greater and more beautiful truth and dream than the ordinary ones we know. And that we already have everything we need to achieve them. I hope that through this book you realize that you have always been great and that you will gain a fresh inspiration and a dream that will infuse vitality into your life. Finally, I hope that you can take part in the beautiful dream that Sedona gives through its profound connection with the earth. ."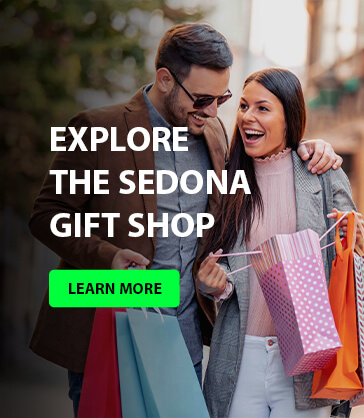 According to publisher Jiyoung Oh, The Call of Sedona is Ilchi Lee's dedication of love and gratitude as well as a beautiful invitation to Sedona. Through his personal stories, including the meditations he has engaged in at many of the vortex sites in the area, he endeavors to share with readers the spirit of Sedona that has made such a significant difference in his life. She says, "Sedona's nurturing and restorative environment inspired much of Ilchi Lee's art and philosophy," and, "He considers this magnificent place his true home."
While the event is open to the public, those wanting to attend should RSVP. To RSVP, call Yolessa K. Lawrinnce at 347-885-3456 or email her at yolessa@hotmail.com.
Because the event will be held in the front yard and parking lot of the Sedona Mago Healing Center, guests should use the several public parking lots in the vicinity.