Sedona AZ (November 5, 2019) – Sedona's entertainment scene comes alive at Sound Bites Grill with music offered six nights a week. The venue tagged as a modern day supper club features local musicians and national performers.
There is never a dull moment when the lights and sound turn on in the event showroom where you will enjoy the musical artists..  Music is back every Sunday for the holiday season.
Eric
This week Wednesday Nov 6th local artist Robin Miller will be performing from 6-9pm during the venue's Wineaux Wed. event. Robin will play the baby grand and acoustic guitar.  There is no cover for the music and the wine tasting 5-7 p.m. is only $15 per person. Robin has an incredible bio and his own Pandora station. He will have cd's available to purchase as well.
On Thursday, the weekly appearance of Eric Miller with his father Robin Miller offers diners a truly entertaining show with their original songs and complimenting guitar styles and harmonies, known as Chill on the Hill with the Millers.  There is always a unique 'Chill-tini' to look forward to on Thursdays and there is no cover charge.
The duo performs from 6-9 p.m. every Thursday and there is no cover.  Eric Miller is best known as a Latin Jazz guitarist and has studied all over the world.  The two have written many originals that you will enjoy. There is a small dance floor for you to enjoy as well.
Friday, Nov 8 at 7 p.m.  Bluesman Mike & The Blues Review Band returns with their stellar style and sound.  The Blue's Review band was formed out of Bluesman Mike's passion for the Blues back in 2007 when he returned to his roots, bought a bass guitar and started jamming with a friend which led to the formation of what continues today to be a fabulous band. 
For the last 12 years The Blues Review has performed as one of Arizona's favorite Blues bands…but they do so much more including sultry jazz and sexy soul music that makes for a toe tapping, hand clapping and body moving experience.  The music runs from 7:00pm – 10:00pm and it's the hot spot in Sedona on Friday for sure. There is a $10 cover to sit in the show room where the band plays this evening.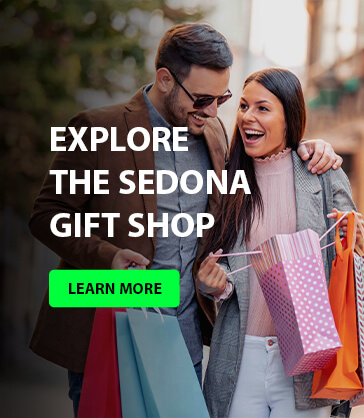 Saturday, November 9, at 7:00pm, world renowned flamenco and classical guitaris Esteban makes his first appearance of two in November.  Accompanied by his daughter, Teresa Joy, on violin and band members that include master musicians Joe Morris on drums and Raul Yanez on keyboards.  
Esteban is known internationally and continues to draw an audience in Sedona every time he performs.  With Teresa Joy, whose angelic violin skills truly equal those of her father's on guitar, the show takes people on a magical, musical journey complete with intimate stories of Esteban's life and history as a musician. 
Audience members are fully engaged and remain after the show for autographs, CD's and personal introductions to Esteban and Teresa Joy.  It's an up-close and personal night of awesome entertainment with lasting memories for locals and tourists alike. Reservations are suggested since this is a popular show and there is a ticket charge.  Go to www.soundbitesgrill.com for tickets.
On Sunday The Classics featuring vocalist Susannah Martin, is performing from 6:00pm to 9:00 p.m.  It's a delectable combination of musicians providing favorite, danceable tunes from the American songbook to songs you will know.
Audience members are known to sing along, tap their toes and dance the night away. Sprinkled in the mix are Latin tunes and songs that showcase Susannah's angelic voice and her stunning stage presence is absolutely captivating.
There is no charge to enjoy the Jazz Quartet, the Classics on Sunday evening. The room fills up quickly so make reservations.
Sound Bites Grill is located at the Shops at Hyatt Piñon Pointe in up-town Sedona.  For information, tickets or to see the calendar of events visit www.soundbitesgrill.com or call 928-282-2713.