Please share warning with Family/Friends
Verde Valley AZ (August 9, 2018) – In the past few weeks, YCSO has received several calls regarding a scam extorting 'bitcoin' from victims (aka cryptocurrency) based on a threat to expose alleged viewing of pornography sites.
(Note: Bitcoin essentially is a digital or virtual currency that uses peer-to-peer technology to facilitate instant payments. Bitcoin operates outside of any formal banking structure and generally, transactions cannot be traced. Bitcoin can be exchanged for traditional currencies – see attachment.
In one case, which typifies a majority of the reports, the victim received an email correctly identifying her computer password. The email goes on to say that while the victim was on a porn site set up by the suspect, they secretly explored her computer's contents. The suspect also mentioned using her computer's camera to record a video of her viewing the porn site and threatened to release it to family and friends on social media. In order to prevent release of the video, the victim was instructed to obtain $2200 in bitcoin within 48 hours. The victim had never viewed a porn site and knew this was a scam. No money was lost, but she was concerned about an outsider having her password information.
If correct password information is shared by the cyber suspects, they likely obtained it through database breaches involving legitimate commercial websites. It is critical to check your computer immediately for malware and change passwords – especially those used to access bank accounts and other services containing personal information. The emails sent are likely automated, meaning that victims are not specifically targeted, instead suspects are using special programs that draw email addresses, user names and passwords from the stolen data. The extortion letter is then emailed automatically.
This scam has been around for quite a while and has been reported in several countries around the world. If you are interested in cryptocurrency scam issues, consider reviewing a FTC panel discussion held earlier this year – click here: https://www.ftc.gov/news-events/audio-video/video/decrypting-cryptocurrency-scams-opening-remarks-panel-1. Some valuable information is discussed.
A sample message commonly sent and used around the United States follows – it is copied exactly as sent.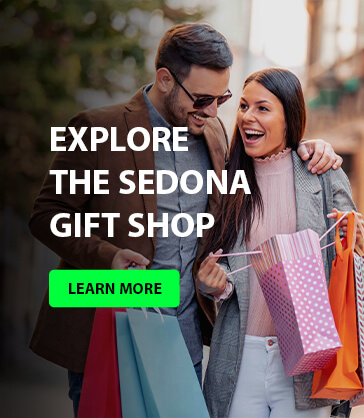 You received this message because someone requested an email subscription for <REMOVED EMAIL> to a FeedBurner feed. If you did not make this request, please ignore the rest of this message. (Ps: do not ignore this message otherwise all your privacy will be totally exposed).
Hi, i guess you dont know me and you´re asking yourself why you´re receiving this email, right?
I have put an malvware (virus) on a porn site (site with adult videos) and you accessed it to have some fun (you know what i mean). While you were watching the adult videos the system began to work as a RDP (Remote Desktop) with a keylogger and i had access to device screen and your camera.
After that my malvware collected all your messengers, emails and social networks contacts. Then what did i do? i just created an double screen video (the first part is your screen record, the second part is the recording of your camera (yes, record of yourself while watching the porn video, i must admit you have a nice taste 🙂 )I guess isnt good news, right? But dont worry, there´s a way to fix all this mess. What you have to do is just pay me U$360,00, this is a fair value to keep our little secret. You will make this payment through Bitcoin (If you dont know how to do this just search google "how to buy bitcoin" or "localbitcoins, its pretty easy to buy it). My Bitcoin address is: 1P8Mfus9XKrNWJMv8HXXXXXXXXXXXXXXX).
You have only 12 hours after reading this e-mail to send my payment (i have set a pixel in this message and i will know the date and time you read it). If you decide not to make my payment i will send your double-screen video
to all your contacts (yes this includes co-workers, friends, family, etc…) and of course make the video public available on internet. If i receive my payment all the material will be destroyed and you will never hear from me again.If you dont believe and want proof just reply to this email with "PROOF"  and i will send your video to 3 of your contacts.
Citizens can contact the Yavapai County Sheriff's Office with information or questions at 928-771-3260 or the YCSO website: www.ycsoaz.gov