Sedona, AZ -It looks like another great musical treat this July 4th weekend at Bella Vita Ristorante hosting three top-notch music acts on its outside patio stage and a guest appearance by Sedona's own Green Light band.
On Friday, June 30, from 6:30 to 9:30 p.m., its Jerry McFarland once again weaving his musical stories and wooing his audience with songs everyone can relate to.
He is a seasoned professional singer/songwriter with a plethora of songs played and sung with the poise and confidence.
He covers a wide array of styles from soft Latin inspired Jazzy Bossa Nova to soulful Rhythm & Blues Classics.
Take your pick. Oldies, Rock, American Songbook, Folk and Classical, Elton, Petty, Billy Joel and The Beatles punctuate his original songs with skill and precision.
Career highlights include sharing the stage with great artists such as Bill Medley of the famed Righteous Brothers, The Drifters and many other recognized performers.
On Saturday, July 1, from 6:30 to 9:30, it's newcomer Ron Barnes hitting the stage.
A lifelong musician, a former music instructor and a solo artist, he has performed nationally and over-seas, working with, and opening for many national artists.
He plays the saxophone, trumpet, keyboard, flute and also sings offering a variety of musical genres including; easy listening jazz, soul, blues, C&W and Motown as well as many classic R&R and dance cover tunes when appropriate.
Performing for the first time at Bella Vita Ristorante, he is bound to make a splash.
On Sunday, July 2, from 6:30 to 9:30 p.m. guitarist singer/songwriter Alex Ogburn rocks the house.
Ogburn is a consummate entertainer with an awesome voice and vocal range who puts his all into every performance.
What makes watching him play even more exciting is that he is a natural lefty and plays the guitar upside down. Like Jimi Hendrix.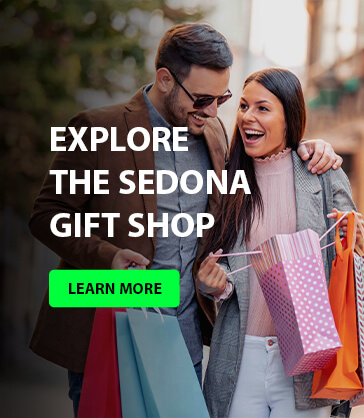 Green Light Joins Ogburn on Stage
During the show Ogburn will invite Chicky Brooklyn and Tommy Acosta of the
Green Light Dance Band to join him on stage to perform a number of new songs the duo has written.
Tommy and Chicky are known throughout the Sedona music scene as prolific song writers everyone can relate to, featuring tunes that capture the spirit of the Baby Boomer generation and make people feel young again.
"We are a bunch of old musicians playing new music," Tommy said. "Boomers love our songs as much as we ever did those in your youth."
Green Light fans will be happy to know Tommy & Chicky will be playing ta few new songs for the first time in public with Alex joining in for the fun.
Maybe even master-sax player Mike Reed will jump in.
Be there or be square to enjoy a beautiful night of live music and fine dining under the canopy of Sedona's night time stars.
For reservations and specific directions to the restaurant visit www.bellavitasedona.com or call 928-282-4540
*Photos courtesy of Bella Vita Ristorante