Sedona News – Producer Camilla Ross has announced that from February 3-5, the Emerson Theater Collaborative (in the Collective Sedona, Village of Oak Creek) will present three performances of the historical drama A House With No Walls by award-winning playwright Thomas Gibbons. Directed by Ashley Adelman (who recently directed the ETC production of The Great Gatsby, A Radio Play) and presented through special arrangement by Playscripts (and with generous grants from Arizona Community Foundation, the Arizona Commission on the Arts, the City of Sedona, and sponsors Sedona Monthly and No Moss Brands), A House With No Walls explores our relationship with troubling historical reality.
In this play, a bitter public battle erupts when it is revealed that the site of a new museum enshrining American liberty is the ground on which George Washington's slaves' house once stood. An African-American political activist occupies the site, demanding that the house be recreated as a reminder of the reality of slavery in our history and a memorial to the slaves' lives. He is opposed by a controversial African-American conservative author, who argues that blacks must lay aside their pursuit of victimhood if they are to achieve true equality. Their conflict is juxtaposed against the story of one of Washington's slaves, as she struggles with the decision of whether to risk everything to escape her bondage. This is a story that asks: How do we decide which elements of our history will be commemorated and which will be forgotten?
The cast of A House With No Walls includes: Ernest E. Pittman, Marie Davis, James Yaw, Erik Pratt, Esther Ayo Akinsanya, Edward Trey Peace and Jadar Ervin. Audiences are encouraged to stay at the theater for talk-backs after each performance.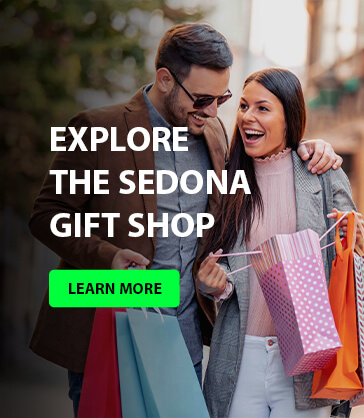 A House With No Walls at the Arts Academy of Sedona's luxurious black box theater (7000 SR-179, STE C-100) will be presented on Friday and Saturday, February 3 & 4 at 7 pm (in-theater only) and Sunday, February 5 at 2 pm (in-theater and live-stream viewing). In-house ticket prices (choose your seats with the new AAS seating map): Advance/Reserved Seating—$55 (sit at table with your friends/family, drink tickets available and table service); Advance/Reserved Table—$165 (reserve an entire table of three for your friends/family, drink tickets available and table service); Advance—$35; At Door—$45. To purchase in-house tickets, go to: https://bit.ly/etc-ticketleap-house22
Audiences can also view the February 5, 2 pm (MST) performance of A House With No Walls by Live-Stream or On-Demand for $20 at https://bit.ly/etc-house-no-walls-live-stream. From February 10-12, viewers can see the show On-Demand at https://our.show/emerson-theater-collaborative/64526.
Arts Academy of Sedona is a not-for-profit educational and cultural community center committed to innovating and creating art in all forms, and to bringing our programs to local Sedona residents and visitors. Contact us at: The Collective Sedona, the Village of Oak Creek (7000 SR-179, STE C-100), 860-705-9711.