Jerome AZ (April 22, 2013) – Another great spring evening is in store for locals and visitors in this mile high mountain town. First Saturday Jerome Art Walk on May 4th will be a party filled with art, music, refreshments and great conversation at the 26 galleries and studios. A free shuttle will whisk you from The Old Jerome High School to The New State Motor Company and everywhere in between. Walking the inviting streets is another easy option for art lovers. Jerome First Saturday Art Walk has become the best Saturday activity in the Verde Valley… at least according to many art lovers who are slowly savoring each section of this thriving art community. There is so much to see that it is impossible to visit everything in one walk. Make a night of it on May 4th from 5:00 to 8:00 PM. Have dinner at one of the great restaurants or spend the night at a Bed and Breakfast. With gallery openings, open studios, live music all through the town and delicious treats at most stops, this is one spring night that will delight.
Wine About The 'Walk! during Jerome's monthly Art Walk! Saturday May 4th, Arizona artist Rachel Greer will join us for "Wine About the 'Walk!" Rachel's unique and whimsical acrylics on canvas are being featured at the newly expanded Bitter Creek Winery and Jerome Gallery. Join her and let her share her passion for nature, her love of animals and her playful imagination with you. As always, Bitter Creek Winery let's you "Wine About the 'Walk" (TM) with a very special Art Walk Happy Hour with $1 off John McLaughlin's transcendent white blends and $2 off his luxurious red blends
Please join Zen Mountain Gallery for the May Art Walk show "Visions of Jerome". The gallery welcomes regional artists depicting Jerome in various styles and media in addition to the permanent selection of artists showing contemporary and contemplative fine art, jewelry and pottery. Zen Mountain Gallery is located at 515 Main Street Jerome. Phone 928.634.5009. Tom Ogburn's paintings and digital images of Jerome, AZ will be on display at Zen Mountain Gallery during the May Art Walk. On Saturday May 4th, Tom will be at Zen Mountain Gallery from 4pm to 8pm. His works, including the evocative new digital images of Jerome, including "Stereo Portal," above, will also be exhibited at his studio at the Old Jerome High School for the entire Art Walk weekend.
Where else but The Wary Buffalo can you see two internationally published cartoonists express themselves in oil and acrylic? The Pentimento Gallery proudly presents paintings by David Manak and Kevin Quigley. Come see us at ART WALK for a taste of the unusual – and tasty goodies!
Pura Vida Gallery continues to celebrate spring in the high desert with more new garden sculptures by Francis Metals. Majestic snowy egrets and great herons created from smooth river stones and steel add elegance to any garden. Join Pura Vida for chocolates and champagne to celebrate spring in the garden!
Cody DeLong Studio will be featuring several new plein air pieces from Cody's recent Verde River float trip, (along with 24 other artists) and his recent painting trip to Zion National Park. A live painting demo will be in progress and, as always live music and refreshments will be available. Cody DeLong Studio, 300 Hull Ave. (next to the visitors center) CodyDeLong.com 928-300-4576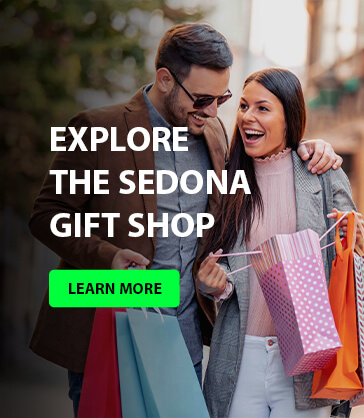 "It's In My Nature": New Works by Raina Gentry at Jerome Artists Cooperative Gallery, opens on May 4th 2013. In the past ten years, artist Raina Gentry has become a dominant force in Northern Arizona's art world. Her vibrant mixed media and acrylic paintings engage the viewer with their keen compositions, play of patterns and figural representations of animals, humans and robots. "It's In My Nature", her current series of new works, promises to be a highlight of the Verde Valley's spring art season when it opens at the Jerome Artists Cooperative Gallery on May 4th. The opening-night reception takes place from 5:00pm –8:00pm on May 4th in conjunction with Jerome's popular Art Walk. The gallery is located at 502 Main, in the historic Hotel Jerome building, and open daily from 10:00am- 6:00pm. For more information call 928-639-4276 or visit jeromecoop.com.
Roberge & Day Studio at The Old Jerome High School specializes in unique, luxurious wearable art, hand-dyed artisan fibers, and classes in all manner of creativity! Come see us for Art Walk and find out what we've been up to lately. The lovely and talented Debra Baker will be in our classroom demonstrating her felting prowess at 6pm and 7pm. Don't miss the magic!!
Just in time for Mothers Day – A fabulous selection of custom Jewelry created by the Father and Son team Rick and Ricky Hernandez. Unique custom creations in 14k Gold and Sterling Silver. Drusy, Tanzanite, Arizona Peridot and Fire Agate are among the colorful collection along with brilliant rainbow colors of Australian Opal. Jerome's Jewelry the hot spot to shop. Jerome's Jewelry, 114 Jerome Ave.
Stop by Sky Fire for a book signing by Harvey Stern. "In Search of the Old West Book" is a beautifully executed book with stunning pictures of the Jerome, Sedona and the Arizona area. Come in and have some refreshments and chat with author Harvey Stern at Sky Fire's Art Walk May 4th.
Gallery 527 will host a special event on May 4th with poet ava bird and friends creating an evening of poetry and music mixed in with the usual lovely art, good food and fine wine at this Jerome favorite gallery. ava bird is a pranic yogic poet who practices radical living being balanced on the edge! She has written two books and her poetry is published in the acclaimed anthology 'The Poetry of Yoga.' In addition to her creative works, she also produces and features in shows nationally. As a living foods enthusiast, ava bird has also created a line of raw and vegan products, including a mouth serum that has a mind of its own! She deeply loves mother earth and happily lives among hummingbirds in a red rock oceanic womb cave where she is controlled by a cat!
For more information about Jerome Art Walk, contact Donna at 928.649.2277.