Cottonwood AZ (May 8, 2013) – Two of Arizona's finest musicians take the stage at Old Town Center for the Arts, on Friday, May 17th at 7:30 pm. Arizona Blues Hall of Famers Hans Olson and Stefan George will showcase a unique combination of old blues, classic country, radical folk music and original songs in this one night only event.
Hans Olson usually performs solo although he has played with several bands throughout his career. He plays an amplified acoustic guitar and harmonica in a neck rack, and is considered by many to be one of the best "harp in a rack" harmonica players in the world. This month, Hans was included as one of the musicians, in the "25 Influential Arizona Musicians" article In Phoenix Magazine.
Stefan George, with his unmistakable resonant voice, is one of Arizona's most gifted musician – songwriters. He's been a finalist in the Telluride Troubadour, the Kerrville New Folk, the Music City, and the Just Plain Folks songwriting competitions. He's won TAMMIE Awards (Tucson Area Music Awards) for Solo Artist, Acoustic Guitar, Songwriter, and Acoustic Ensemble and has been inducted into The Tucson Musician's Hall of Fame and The Arizona Blues Hall of Fame
Both Olson and George are veteran performing musicians with decades of experience in the music business.
Hans began his career as a lead singer in a rock and roll band in Southern California in 1967, and by 1970 Hans had developed a very unique and powerful solo act. With a wide vocal range, Hans is comfortable singing many styles of music ranging from mellow folk ballads to growling boogie blues. His influences have included: Muddy Waters, Johnny Cash, Woody Guthrie, Bruce Springsteen, Eric Burdon, Van Morrison, Bonnie Raitt, Bob Dylan, The Rolling Stones, John Lee Hooker, John Hammond and Tom Waits.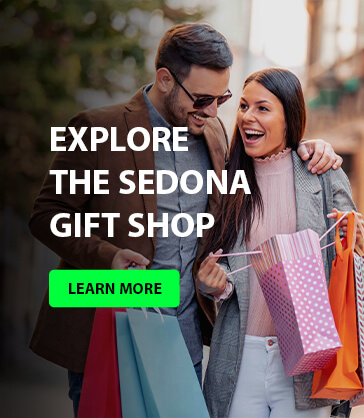 Hans' songwriting is one of his most notable assets. He has recorded over 70 of his songs on his 13 independent record releases. His music has also been released on Virgin Records in Europe and on independent label Fervor Records in the USA. Hans Olson songs have appeared on numerous TV shows and film soundtracks, including: Evening Shade, Cold Case, The George Lopez Show, Ghost Whisperer, and Criminal Minds. Hans has opened for Muddy Waters, B.B. King, Willie Dixon, John Lee Hooker, Stevie Ray Vaughan and others.
Stefan George began playing guitar at age eleven. Inspired by legends like Doc Watson, Mississippi John Hurt, and Brownie McGhee, he eventually studied with John Jackson, Steve James, and Del Ray. He then began dedicating himself to honing his acoustic guitar, songwriting, and slide guitar playing skills in earnest.
Stefan has opened for and/or performed with a plethora of music greats such as: James Cotton, Mose Allison, Dave Van Ronk, Pete Seeger, Guy Davis, Norman Blake, Taj Mahal, Junior Lockwood, Honey Boy Edwards, Rory Block, Leftover Salmon, Ray Wylie Hubbard, Louden Wainwright III, Little Feat, Elvin Bishop, and many others. Stefan is a prolific and committed recording and songwriting artist with more than ten CD's of original blues and folk music to his credit in the last twelve years.
Don't miss this rare opportunity to hear two of Arizona's best at Old Town Center for the Arts, located at 5th Street & Main in Old Town Cottonwood. Tickets for Hans Olson and Stefan George are $15 in advance, $18 at the door, and $20 priority. Tickets are available online at showtix4u.com. Tickets are also available in Cottonwood at: Orion Flour Garden Café and Jerona Java Café and in Sedona at Crystal Magic. For upcoming events, visit www.oldtowncenter.org. For further information, contact Elena Bullard at 928-634-0940.