Pueblos, Pottery, and Petroglyphs
Sedona AZ (October 24, 2013) – On Friday November 1st at 7 pm at the Well Red Coyote bookstore in Sedona award winning author Gary Every will be giving a talk titled Petroglyphs, Pottery and Pueblos describing archaeology adventures available in the Verde Valley for the amateur enthusiast. Many people are aware of wonderful treasures such as Honanaki and Palataki but many canyons in Sedona such as Boynton, Long, Fay, and Lost canyons all contain prehistoric dwellings tucked high away in hidden alcoves or atop mesas. Sedona by itself has dozens of prehistoric dwellings, many of them still containing pottery sherds, corn cobs, squash rinds, rock art and metates. Nearly all of these sites are in beautiful locations that combine the rock and archtitecture into a new form Mr. Every calls rockitecture. Discovering these hidden sacred spaces often carries the thrill of exploration as if one is reliving the experiences of Lewis and Clark.
Not only will sites in the Sedona area be discussed but some of the wonderful places in Flagstaff, Camp Verde, Clarkdale, and even off the road along I-17 between Phoenix and Sedona. There are ancient sacred places in Williams, Prescott, Payson, Young, and even Gila Bend. Exploring each of these ancient archaeology sites brings up questions about human beings and their relationship to the land. The answers to these questions reveal deep seated truths about ourselves and beg more questions about how we will choose to behave in the future.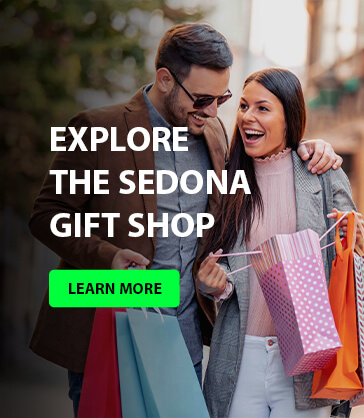 Much of the rock art associated with these building sites such as Spiral Turtle House have their rock art displayed in such prominent places that we can only speculate on their true meaning, clan symbols, migration myths, or prayer altars? Some sites such as Palatki and Honanki have clusters of rock art associated with buildings and others such as V-V or Red Tank Draw have clusters of rock art away from any man made structure. Obviously large concentrations of rock art carry a great deal of spiritual, cultural, and historical value. Vast panels of rock art can be interpreted a variety of ways –so use your imagination and have an opinion. One of the best parts of these petroglyph, pottery, and pueblo talks is that audience members almost always arrive ready to share their favorite places and everybody, including the author learn of new places to explore.
Gary Every is the author of several books such as Cat Canyon Secrets, Battling the Hydra and Shadow of the OhshaD. Shadow of the OhshaD is a collection of the best of his newspaper columns including award winning pieces such as "Losing Geronimo's Language" and "The Apache Naichee Ceremony" both of which won best lifestyle feature awards from the Arizona Newspaper Association. His full length poetry collection "Riding Reservation Roads" was a recent finalist for the 2103 ABZ Book Contest. His nature, Native American, and southwestern writing has appeared in publications such as Snowy Egret, Arizona Highways, Desert Leaf, High Country News, Gold and Teasure Hunter, Weber Studies and many more.