By Virginia Volkman, Library Director
Sedona AZ (July 12, 2019) – Sedona Public Library is pleased to partner with the Sedona International City of Peace and Rotary Club of Sedona for the third Sedona Human Library™ event, on Sunday, September 22, with sessions from 10:00 a.m. to 1:00 p.m. and 2:00 p.m. to 5:00 p.m., at the Library on White Bear Road.
The event is part of the Human Library project (www.humanlibrary.org), an international effort that is now local. This global movement for social change has the potential to alter our hearts and minds as to how we regard those in our community who struggle with all kinds of societal judgments and stigmas.
It's easy to judge a book by its cover. But what if you could "borrow" it and sit down and talk with the subject? During the FREE Human Library Event you'll have the opportunity to do that!  You can select human books, listen to their short presentations, and engage in dialogue with them to gain understanding. The live human books will courageously share their stories of being marginalized, categorized, or stigmatized for their differences.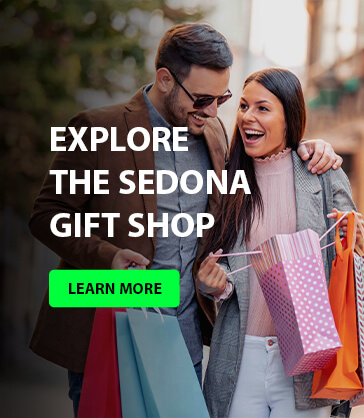 The Human Library project is designed to "build a positive framework for conversations that can challenge stereotypes and prejudices through dialogue." The biases we hold just under the surface of our personal and collective awareness can often be a source of social and community tension or unrest. As a community, we can illuminate and perhaps dissolve these prejudices, gain new understanding, and even come to new ways of relating to people we may avoid, dismiss, resent, or generally judge unfairly.
If you would like to volunteer to be a Human Book it's not too late.  Apply online at https://forms.gle/X9rVE8nWHpZTMbrM8 or pick up an application at the Library. The completed form may be dropped off at the library reference desk or submitted online. For more information go to the Sedona International City of Peace Facebook page or the Library's Facebook page. The application deadline is July 15.
The Sedona International City of Peace was recognized and established as the 35th city of now over 245 International Cities of Peace. Rotary International is an organization of community leaders who meet regularly to exchange ideas and take action to make their community and the world a better place. The Library's partnership with these community organizations aligns us all in our commitment in expanding our reach and impact in creating a culture of peace in Sedona.
Sedona Public Library is a 501(c)(3) non-profit organization. The land on which our beautiful library sits was donated, and the library building was constructed with private funds and is entirely debt-free. Donations and grants allow us to continue to offer free and innovative services to residents and visitors. Your tax-deductible donation may be made online or sent to: Sedona Public Library, 3250 White Bear Road, Sedona, AZ 86336.