Sedona AZ (November 17, 2018) – Musicians Anthony Mazzella, Peter Sterling and Jesse Kalu will be teaming up for a concert of beautiful music inspired by the legend of Kokopelli. The Kokopelli Concert will take place on Thanksgiving weekend, Saturday Nov. 24 at 7:30 p.m. at the Mary Fisher Theatre in West Sedona.
The concert will consist of flute, guitar, piano and harp — and the music will be sublime. The legend of Kokopelli represents different things to different people and is a fun and interesting topic to research. In the context of this concert, Kokopelli represents the musical spirit of the southwest.
Jesse Kalu
"Gently and powerfully, song reaches into the depths of my heart, echoing off the ancient walls of red rock canyons. Coyotes call while birds soar overhead. Ocean waves dance with the wind and thunder. Whales move in silent power & grace beneath the surface, while the far-away cry of an eagle is heard. A feeling of profound connected-ness to all that is, permeates my being as the music ends, and the simple prayer is heard, 'Peace to your journey, love & light to your path, one in spirit, journey well'." — Jesse Kalu
This whole experience of sound & Spirit, is produced by one man sitting quietly, in the center of a musical vortex & colorful imagery, playing his own hand-crafted bamboo flutes.
The story of Jesse Kalu is a story of Spirit, finding joyous expression in the life-paths of individual human beings, who have actualized their dreams. As a native Chamorru of the Mariana Islands, Jesse lived his early years on a tropical territory of the U.S. in the northern Pacific. Jesse remembers playing in his village bamboo grove as a child at the age of 4, and being treated by his native elders with herbal & natural medicines whenever he was ill. It was then, he began to hear the melodies within, that 'danced in his heart'.
Melodies from the heart, touches his audiences in unique ways. Each flute has its name and song. Emanating through his hand-crafted flutes, are the wildlife calls of: doves, quails, loons, hawk, owl, seagulls, dolphins, whales, coyotes, wolf, elk and more. Jesse's flute playing is in harmony with nature and humanity and is a bridge to many cultures, times and places yet, always centered here and now.
Peter Sterling
Celebrated Harpist Peter Sterling's life is a reminder to all who offer themselves as an open vessel for the Divine, that there's no stop button once Spirit unleashes its creativity. Peters response to his heavenly calling 25 years ago, blossomed into an endlessly-creative multi-media career, spanning 16 studio albums, numerous Music Awards, a book called Hearing the Angels Sing, and an impressive series of crystal-frosted Mandala art prints — enough to fill a gallery. Peter also creates sacred geometry Stained Glass art, and presents dynamic workshops on the science of sound healing & sacred geometry.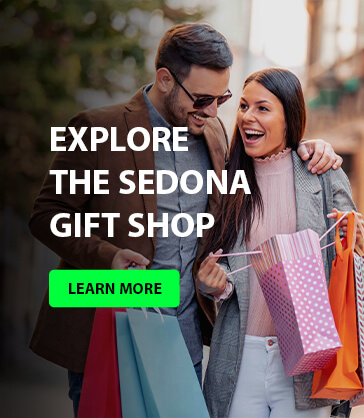 With thousands of worldwide fans, Internet-radio airplay streaming constantly around the globe, and a Vibrational Healing series of albums, Peter says his 16th studio album Sacred Visions is a different kind of benchmark: it encapsulates his life experience in the legendary red rock paradise of Sedona. The album also celebrates the coming together of familiar talents on this rhythmic contemporary gem, bursting with danceable world beats and infectious multi-cultural grooves. Blending the accompaniment of studio whizzes Bruce Becvar, Robin Miller, and Fitzhugh Jenkins, along with popular New Age/Smooth Jazz artists Hans Christian, William Aura, and Third Force, it is every bit healing and reflective as it is pure joy. Sacred Visions will likely make your body irresistibly move and groove.
A favorite on Internet radio such as Pandora, Sirius, XM Satellite, and Soundscapes Radio as well as United and American airlines, Peter scarcely dreamed that his music would have a massive worldwide audience back when he was recording his first 8 tracks on a cassette tape in Byron Bay, Australia and marketing it on foot around Sedona with its hand-drawn cover art. Now, through Internet Radio, CD, DVD, his website, and countless other forums, Peters angelic music will continue to reach the masses, heal lives, balance brains, open hearts, and connect people to their innate spiritual essence.
Anthony Mazzella
Guitar wizard Anthony Mazzella began studying music on the violin at age five. He then proceeded to learn the rudiments of music on piano until falling in love with the guitar at age thirteen. Throughout his adolescence he studied with several private guitar teachers, but Anthony attributes the greater part of his education to ear training. His influences are many, but none more profound than the music and techniques of guitar masters such as Michael Hedges, Pat Metheny, Carlos Montoya, Eddie Van Halen, Andres Segovia and countless others. In the nineties Anthony shared his musical insights by teaching at Knopf Music (where he once took guitar lessons), as a private instructor, and at the Long Island School for Music and Arts. Anthony was also one of the few chosen understudies of world renowned guitar master Stanley Jordan.
Anthony began his performance career as a concert guitarist in New York City. He quickly built up a strong following performing in most every live music club in Manhattan including: The Bitter End, CBGB's, Cat Club, Cafe Wah, Birdland etc. Anthony then landed a headlining spot at the Blue Note NYC just one year after street performing in front of it and spent the following years touring colleges & universities all over the USA . He then went on to performing on stages all over the world as a solo artist and as the concert guitarist for world music master Omar Faruk.
In 1997 he recorded his debut solo CD titled Electric Fingerstyle Guitar. In 2001 he recorded "BRIO" with platinum-selling recording artist Chris Spheeris and was an awarded best acoustic instrumental album of 2001″ by NAV. In 2002 he recorded his second solo CD titled Unity where each song is diverse in genre to showcase all the styles Anthony is capable of playing. In 2006 he collaborated with three time Grammy nominated artist William Eaton, together they composed and recorded a CD for the Electric Harp Guitar Group. In 2009 Anthony recorded 12 new solo guitar compositions rich in spirit and appropriately entitled "Heavenly Guitar". His latest recording is a fusion of Spanish guitar and Exotic music titled Ritual.
Be sure to reserve your tickets for this special event today because all the previous Kokopelli Concerts have sold out.
The Kokopelli Concert with Anthony Mazella, Jesse Kalu and Peter Sterling will take place on Saturday, Nov. 24 at 7:30 p.m. Tickets are $20 in advance; $25 at the door. For tickets and more information, please call 928-282-1177 or to order online, visit www.SedonaFilmFestival.org. You may also purchase tickets at the Sedona Film Festival office and Mary D. Fisher Theatre, located at 2030 W. Hwy. 89A, in West Sedona.