By Charles Michael Schroeder
Sedona Az News: Let's consider a few facts and figures on Sedona's mayoral run off.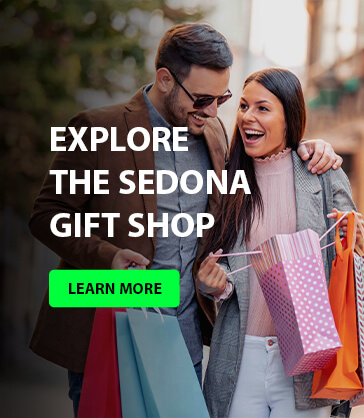 73.68% of Sedona's voters participated in the mayoral election which ended at 7PM on November 8th.  The early mail in ballots recorded Scott Jablow at 2,492 to 1330 for Samaire Armstrong, a lead of 64.19% to 35.81% for Jablow. 
That's where things stood the morning of November 8th.  On election day Armstrong earned 1146 votes and Jablow came in at 751.  By the end of the day, Armstrong achieved 2,476 vs Jablow at 3,243 giving Jablow the win at 56.72% vs 43.28% for Armstrong.
It is interesting to note that there were two camps in this politically charged time. A city council or mayor position is by definition "nonpartisan."  
However nothing in Sedona is "nonpartisan" no matter what the ballot says. 
The long time hard core Democrat machine was in high gear from the start, and the early voting advantage reflected that as it did not matter that most of the complaints coming from the citizens about Sedona were a result of 8 years of council actions.
The early votes for Armstrong were people who wanted something different for Sedona.  What was interesting was after weeks of meet and greets, events, debates and adverting of policies and positions that the people who waited swung heavily for Armstrong which included many Democrats and Independents – a fresh reality across party lines, as it should be. 
Early voting may be convenient, but does it allow the voters to really engage with candidates before they make the final critical decision?  Time will tell if the promised "change" really happens.
Although she lost the election, she won the hearts of  many.
Samaire Armstrong, even though she did not achieve her quest to become Sedona's mayor this time around, waged a worthy fight against the status quo. Her run could be called nothing less than remarkable.
She came back to Sedona after her career in Hollywood, a single mother with a young son, took a look around and felt that more had to be done to make Sedona a better place for her, her family and the citizens of Sedona.  She thought that the city needed to be reset in a new direction she believed would improve the quality-of-life for all and save Sedona from perceived over-urbanization and the loss of the beauty it has always been known for.
So, she made a courageous decision to run for mayor.
With virtually no political experience she gathered around her a small group of Sedona residents, many of them young, who felt the same about the direction the city was going. She started a grass roots movement that led to her defeating a standing mayor in the primaries pitting her against an experienced council member that had served for eight years before deciding to run for mayor himself.
The movement drew people of all ages and affiliations to support her in her quest. There was enthusiasm, passion and a sense that the youth of this community would be now represented like never before. In the span of six months she engaged in a crash course to learn as much as she could about city government structure, how the city operates and the art of debate.
Such was the popularity of her message that she raised an unprecedented amount of money to fuel her campaign, spending most of it right here in Sedona.  This brought a new awareness to the challenges Sedona faces and strove to create an atmosphere where inclusivity rather than exclusivity would reign.
It was refreshing to see a new face, a young person, so involved in the democratic process.
She learned how to campaign early on. Never having done so before she handled herself with poise and strength during the forums. A remarkable achievement for someone who had never done so before.
She survived vicious political attacks attempting to besmirch her character, moving forward without skipping a beat, throwing punches just as hard and never backing up or backing down.
She was an on-the-job learner and learned the political ins and outs in record speed.  She was out there at almost every community event, meeting with the public, learning their concerns and sharing her message.
She sparked the imaginations of hundreds of Sedonans and inspired others to get involved.  Simply put, she was a breath of fresh air for many in Sedona, garnering the votes of more than 2,400 Sedona voters.
The energy she brought to the process of government needs to be tapped and flourish.  She should continue in her quest to make this world a better place and not allow her loss at the polls to distract her from her goal.  There is still room for her on the many committees that form the backbone of city government.
She deserves respect and not derision from those who fought to keep her out of office. No one has the right to kick her while she is down, like some in this community are still trying to do.
Anger and hate should not define Sedona. Love does and love should be the primal motivator of political service.  To those who hide behind pseudo names, be proud of your opinions, don't hide under your desk, come out into the open with your comments and who you are.
Many were caught up in the rhetoric that her polices were just ideas with no detailed plans.  Based on her ads, her website and her presentations nothing could be further from the truth. All is outlined in detail and will continually be monitored and updated on
www.sedonareset.org
.  Check back often.
We need to continue to support her efforts to keep Sedona safe, strong and beautiful.
Thank you Samaire Armstrong, for bringing youth, enthusiasm and passion to our community.
Editor's Note: Mr. Schroeder is a community activist, a Sedona resident and a successful business man with strong views about Sedona and the direction it should go into the future. Sedona.biz is not only a cyber news outlet but also a forum for those that wish to share opinions on Sedona and the world-at-large. We invite all members of the community, private citizens, business owners and elected officials, to share their opinions with us. Our pages are open to all.